How to let kids be kids this summer
For the over 29.6 million children from poor or low-income families living in America, summer months can be characterized by hunger, uncertainty, and loneliness.
But here's some good news: your donations are already working hard to keep kids safe, healthy, and educated this summer.
Many of the ways your donations go to work here in the United States are focused on children's needs during the summertime. And the work you fund doesn't just make this summer better for kids, it sets them up for long-term success!
Here are just a few ways your donations are helping kids this summer...
Bridging the Education Gap
Hunger isn't the only way children living in poverty are vulnerable during the summer months. For children in low-income families, lack of access to learning opportunities during the break can mean a "summer slide" – a significant loss of learning, falling behind their more affluent peers. More than half of the achievement gap between youth from lower- and higher-income families can be explained by unequal access to summer learning opportunities.
But your money is working to level the playing field. Through our partner Boys & Girls Clubs of America, Red Nose Day funds the Summer Brain Gain program, a 10-week summer camp experience designed to fight the summer slide, helping children start the new school year just as prepared as their peers.
Creating a safe place to play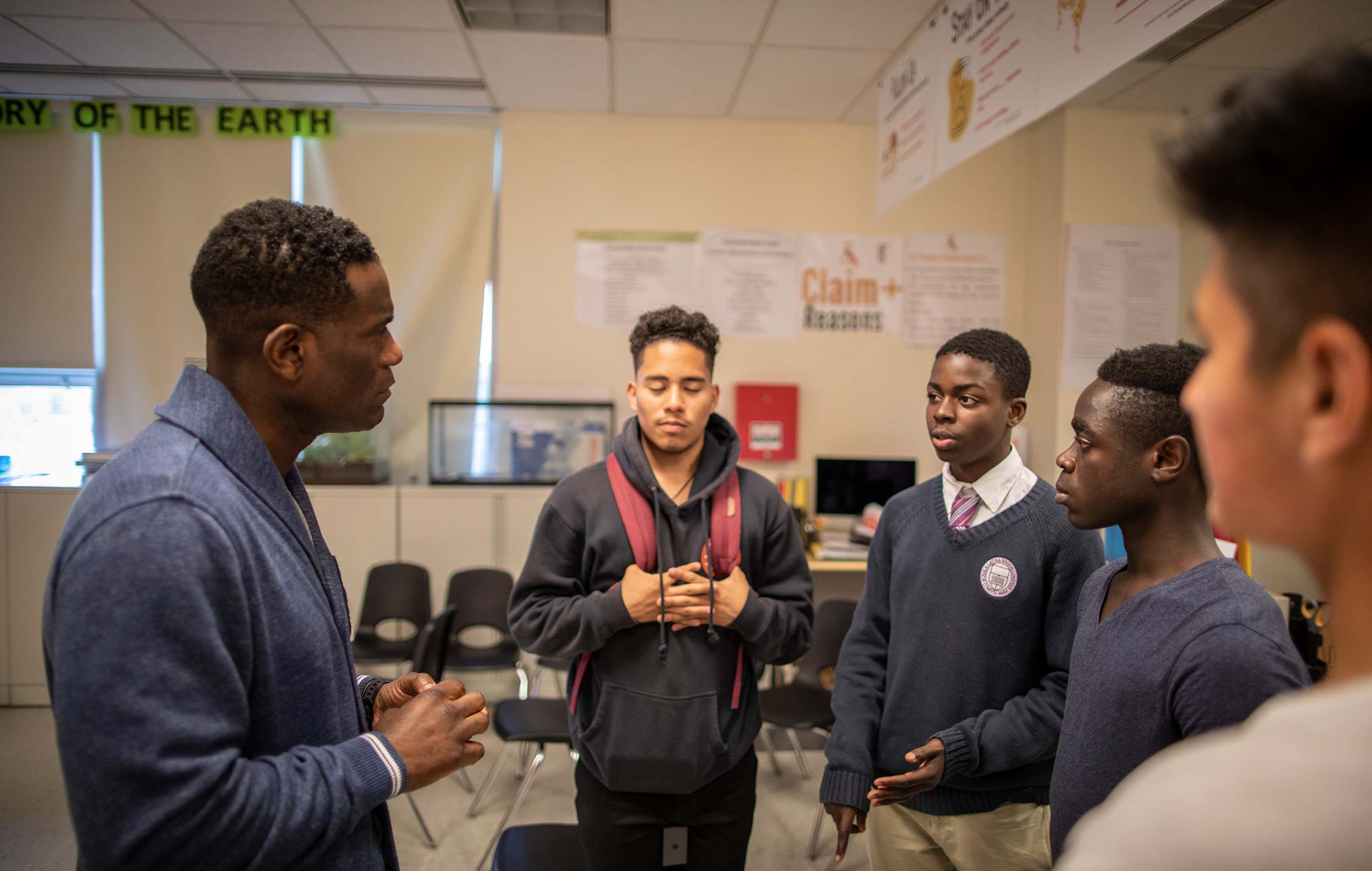 It should be clear by now that schools are a pivotal part of children's lives. Without schools, many children have no safe place to go. Through our work with the Laureus Sport for Good Foundation, your Red Nose Day donations are funding programs that use sports as a tool for change, providing a place for children to go, and a team for them to be a part of, throughout the year.
One of these programs, South Bronx United, combines soccer with academic enrichment to give kids the tools they need to succeed, both on and off the field. Robbie Earle shares their story here in our video and blog post on the topic here.
Making up for lost meals
When school lets out for the Summer, about 22 million children lose access to free or reduced-price meal programs available through school. That leaves many families to make decisions no one should have to make, like whether to pay their bills or feed their kids.
Red Nose Day supports Feeding America's entire network of food banks, touching every corner of the United States and Puerto Rico. Since 2015, Red Nose Day donations have provided over 32 million meals by supporting initiatives like the BackPack program, which provides healthy food to children in the summer and year-round.
You can learn a whole lot more about the amazing impact you're having here.
Thank you for everything you do, Red Nose Nation.
Get on the list. Sign up for updates.
Don't Miss Out!
Sign up for the latest Red Nose Day news and updates.