Inspiring Kids On and Off the Field
At South Bronx United, a program supported by your Red Nose Day donations, soccer is being used as a tool for social change. It serves over 1,000 school-aged boys and girls in the South Bronx, NY, combining recreational and competitive youth soccer with tutoring and academic enrichment, mentoring, health and wellness, leadership, and so much more. Their primary goal is to help youth graduate high school and attend college on a path to fulfill their potential.
When Robbie Earle visited these young students and athletes, he expected to meet a group of young people who loved to play soccer. What he hadn't expected was to be met by a group of young people openly and eloquently sharing their background, challenges, hopes, dreams and how playing soccer for South Bronx United had been life-changing for them.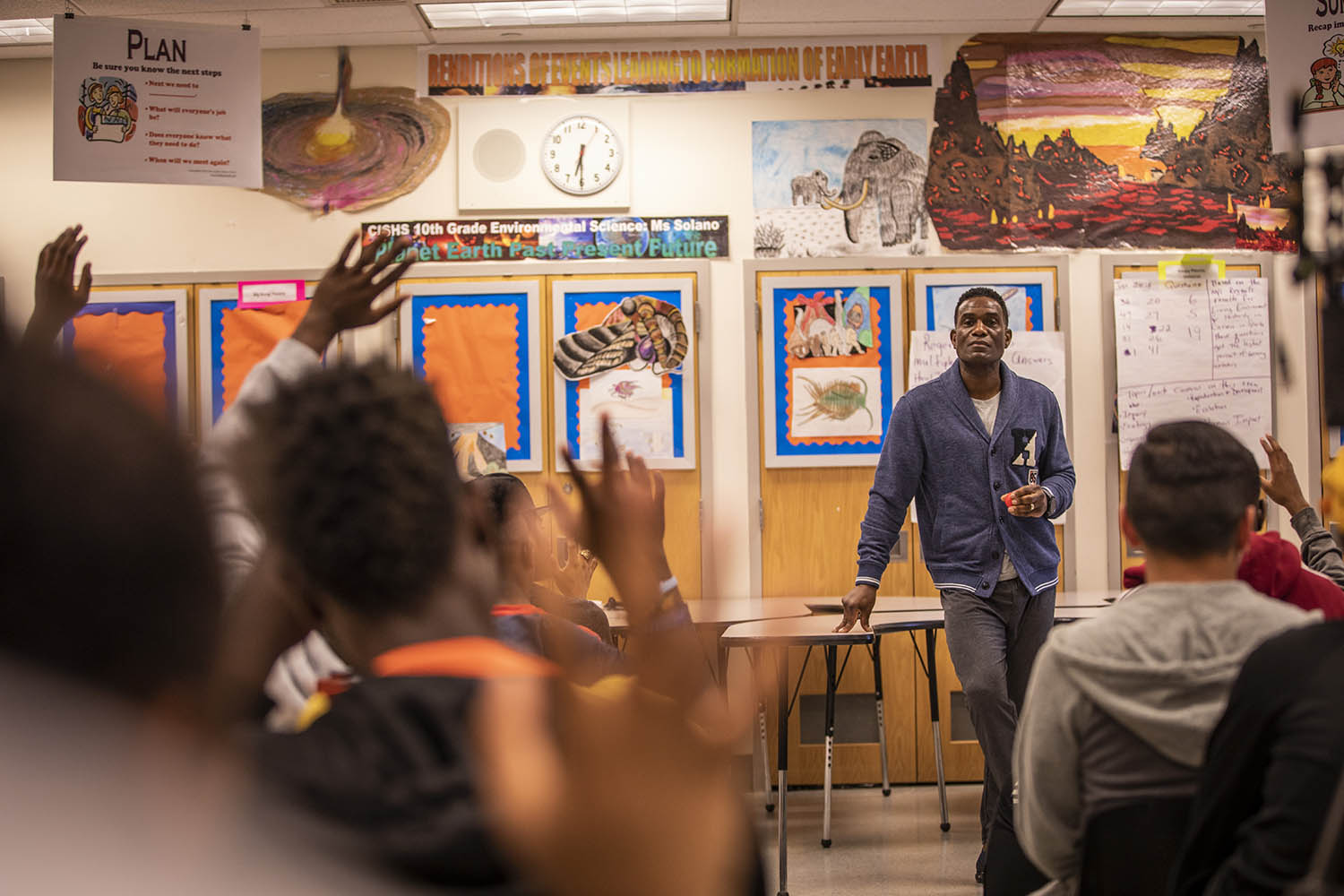 Each young player shared how they had overcome tremendous personal adversity, and opened up about how, with the support of their teachers, coaches and mentors, they learned the importance of honing their academic skills just as much as the those in the field. Their love of soccer was evident, but it was the love of their shared experiences, their respect for their coaches and mentors, and their aspirations for the future that was compelling.
This innovative approach works: South Bronx United's Academy program has seen a stunning 100% high school graduation rate since 2012, compared to the South Bronx average graduation rate of 51% (NYC Department of Education, 2015).
Your Red Nose Day donations are making similar strides through Laureus Sport for Good Foundation programs in over 50 cities across the U.S., including New Orleans, Atlanta, Chicago, and New York City.
Laureus Sport for Good Foundation, a Red Nose Day Grantee Partner, supports programs that utilize sport as a tool to overcome poverty, violence and exclusion. Children benefit from high-quality sports training as well as other health services and educational opportunities. Using sport as a tool for social change creates essential opportunities for underserved young people to become educated, empowered participants in their lives.
Seeing young people become active leaders in their communities and harness their own potential was yet another reminder of how when we all come together, we can make a difference for those in need. Whether it's in our own backyards, or across the globe, all children deserve an equal shot at being the best they can be. Every dollar and each donation, no matter how big or small, makes a difference and moves us that bit closer towards a just world, free from poverty.