The Complete Guide to Turning in Your Red Nose Day Fundraising
Did you fundraise for Red Nose Day this year?
Let us first say, THANK YOU! Your generosity is going to help children here in the US and all over the world.
Now that you've completed your awesome fundraiser, it's time to turn-in all of the money you raised. And we've got options to help make the process as easy as possible.
Give yourself credit(card), you've been a real (pay)pal
Pay By Credit Card or PayPal
You can pay by credit card or by using a PayPal account directly on the Red Nose Day website.
Just head to RedNoseDay.org/Donate  and you can complete the entire process online in under five minutes.
CHECK you out - you're a Red Nose Rockstar
Pay by Check or Money Order
If you want to pay by check or money order, those can be made payable to "Red Nose Day" and mailed to:
Red Nose Day Fund
PO Box 419828
Boston, MA 02241-9828
Be sure to print and fill in this Pay-In Slip with your contribution to make sure we have all the correct information.
Tell us your story!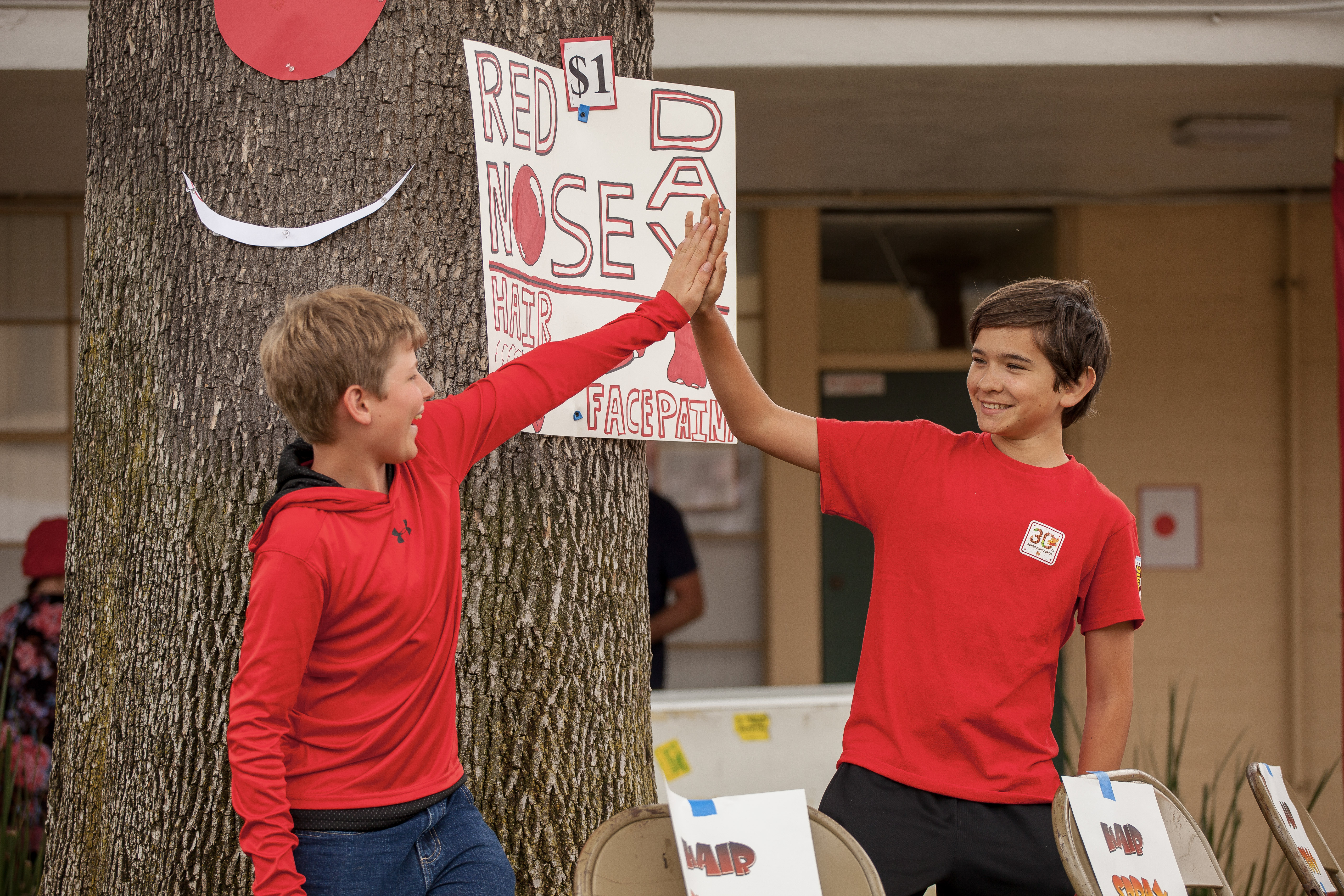 After you turn in your Red Nose Day fundraising money, you're ready for the final step!
We'd love to hear from you about your fundraising experience. Tell us about where you fundraised, how much you raised, and feel free to share lots of photos! Fundraising photos are our favorite.
E-mail 'Contact at RedNoseDay.org' with the words "My Fundraiser" in the subject line and let us hear your story.
And that's it!
Thanks again for fundraising and we can't wait to see how you choose to fundraise NEXT year.
*Please note if you are turning in money raised through a Red Nose Day fundraiser you are not able to claim a tax deduction for that contribution amount.
Get on the list. Sign up for updates.
Don't Miss Out!
Sign up for the latest Red Nose Day news and updates.