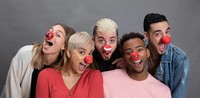 Fundraising Ideas From Our Favorite Featured Fundraisers
Say that five times fast! 
We are so inspired by the amazing fundraising ideas from across the Red Nose Day community. So to help kickstart some more amazing, fun and original ideas, we're highlighting a few of our favorites right here, right now.
From holding school-wide Joke-Ha-Thons to "Chill"ing – these fundraisers are helping make 2019 the biggest Red Nose Day yet. 
Want to see yourself on this list? Well, first, sign up for a fundraiser! Don't worry, we've got plenty of resources to help you. Head here to get started. 
The Chillest Fundraiser: Nur in NYC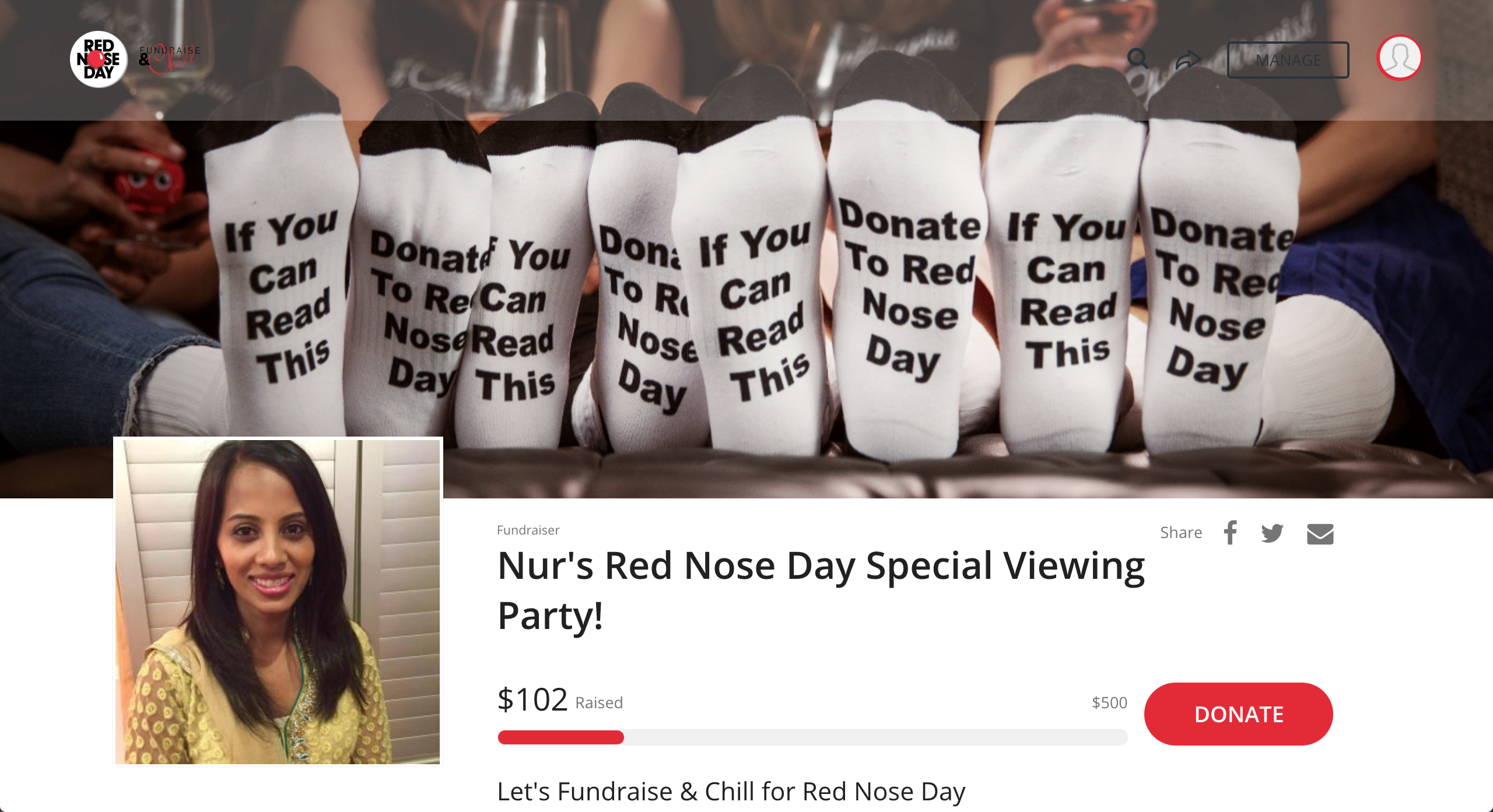 As far as we're concerned, this mom of three (under the age of 10) is an Everyday Hero in her own right — one who really, really deserves a night off.
She's going to Fundraise & Chill with her sisters and best friends on May 23rd so they can all be together to watch the Red Nose Day Special on NBC. Nur, you're a true #Chillanthropist.
Start Your Own Fundraise & Chill Page
The Funniest Fundraiser: Mrs. Ostendorf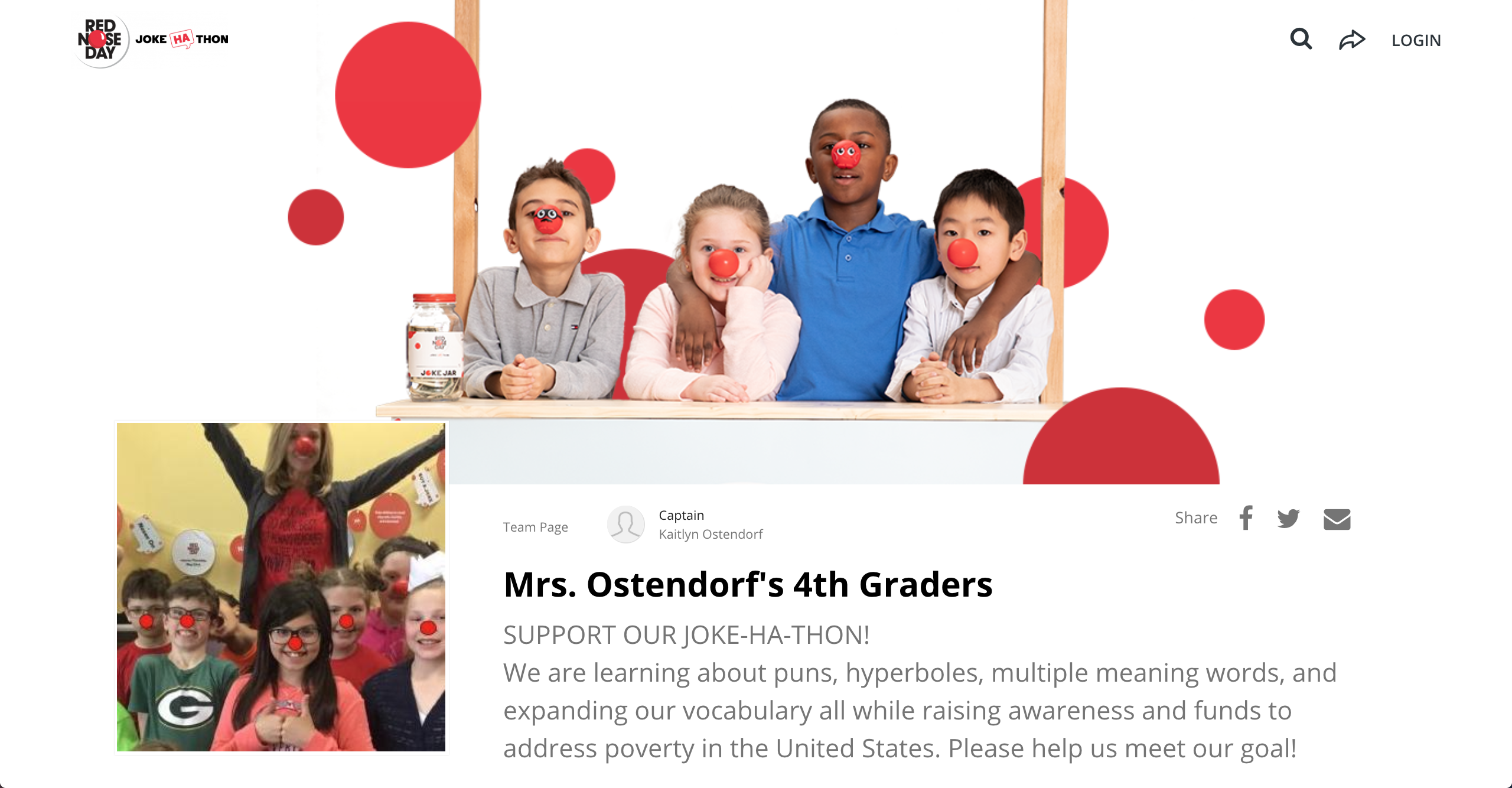 All kidding aside: this 4th-grade teacher in Indiana is the valedictorian of our hearts.
Not only is she letting her students fundraise by selling and telling jokes every Friday in May, the amazing Mrs. Ostendorf is also teaching her students all about puns, hyperboles, and wordplay. They've already raised $132 towards their $200 goal!
A++ work.
You can do the same with our incredible Joke-Ha-Thon resources. Just sign up here and receive an email with everything you need to succeed!

Start Your Own Joke-Ha-Thon Fundraising Page
Amazing Movie Marathoners: Luke & Tom (and friends)
Every year, these two film buffs challenge each other to endure a 24-hour Movie Marathon for Red Nose Day. They compete to see who can raise the most, and who can stay awake for the full 24 hours.
Since 2016, their friendly competition has raised nearly $50,000— and has gone a long way to helping children in need.
This year, the duo is inviting people all across the country to join their online fundraising team and hold their own marathons (check out their page here). We'll be glued to their fundraising page (much like they'll be glued to their TV screens) to see who wins the marathon!
Got an idea for a marathon of your own? 
Create Your Own Fundraising Challenge Team
The Youngest Yogi Fundraiser: Natalie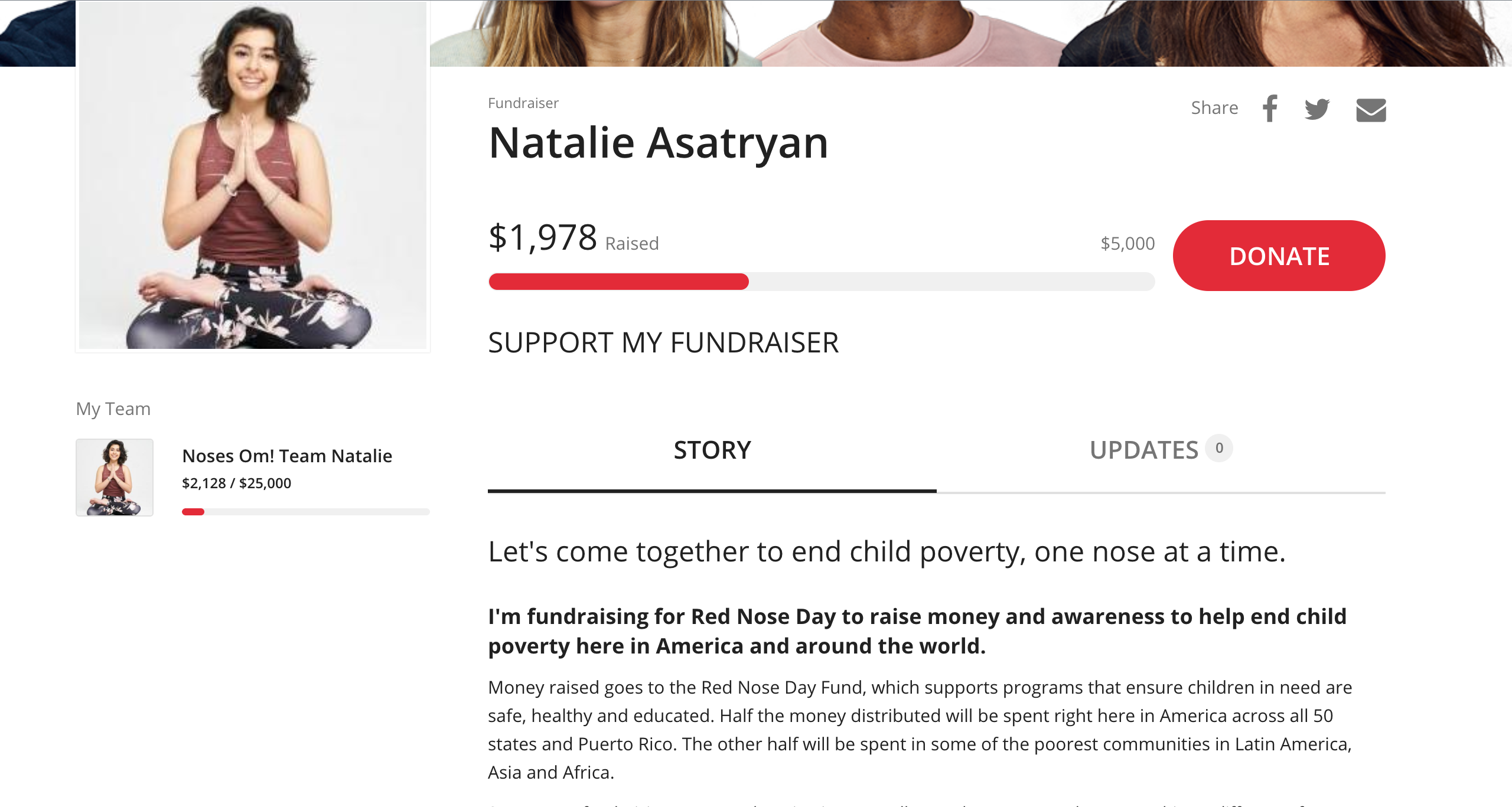 Natalie Asatryan (who happens to be the youngest certified female yoga teacher in America) is using Yoga as a platform to bring people together, spread positivity and raise money for Red Nose Day.
She's organizing a special Red Nose Day themed yoga class in Los Angeles and her supporters are going to donate to her fundraising page to attend. The world could use more teenagers like Natalie.
Noses On!
Do What YOU Love to Fundraise. Start Your Own Fundraising Page.