All the Ways the Cast of "This Is Us" is Showing Up for Red Nose Day
Just like the rest of America, we're kind of obsessed with "This Is Us." And that's why we couldn't WAIT to share all the ways the cast is supporting Red Nose Day this year.
The love affair between Red Nose Day and the cast of "This Is Us" has been going strong for a few years. From everyone on the show dishing on "spoilers" in 2017, to Milo Ventimiglia's trip to Kenya with Red Nose Day in 2019, we've been amazed by the outpouring of support from this incredible cast.
And this year, well, you could say things are getting pretty serious between us. Here's what you can expect from the cast during the sixth-annual "Red Nose Day Special" on NBC.
Mandy Moore & Justin Hartley are our hosts with the most
We'll be getting plenty of facetime with Mandy and Justin (aka Rebecca & Kevin Pearson) as they host a night full of music, comedy, and short films about how you can help change the lives of children facing poverty in America and around the world.
It's going to be...amazing.



Milo Ventimiglia and Susan Kelechi-Watson will show us how your donations are saving and changing lives
That's right folks! Our TV screens will be graced by none other than Milo and Susan (aka Jack and Beth.) They will be sharing stories of children around the world living in poverty, and what we can all do to help.
We all remember Anges, the young girl who Milo met on his trip to Kenya with us last year. When Milo met Anges, she was working all day at a dumpsite and missing school. Today, she's back in school and full of hope – read more about her story here.
 
Expect a special segment from "This Is Us" Creator Dan Fogelman
"This Is Us" creator, writer, and producer Dan Fogelman is lending his hand to create a very special segment for the "Red Nose Day Special." While we can't give away too much, we can say… you definitely don't want to miss it.


Just LOOK at this cast in all their Red Nose glory!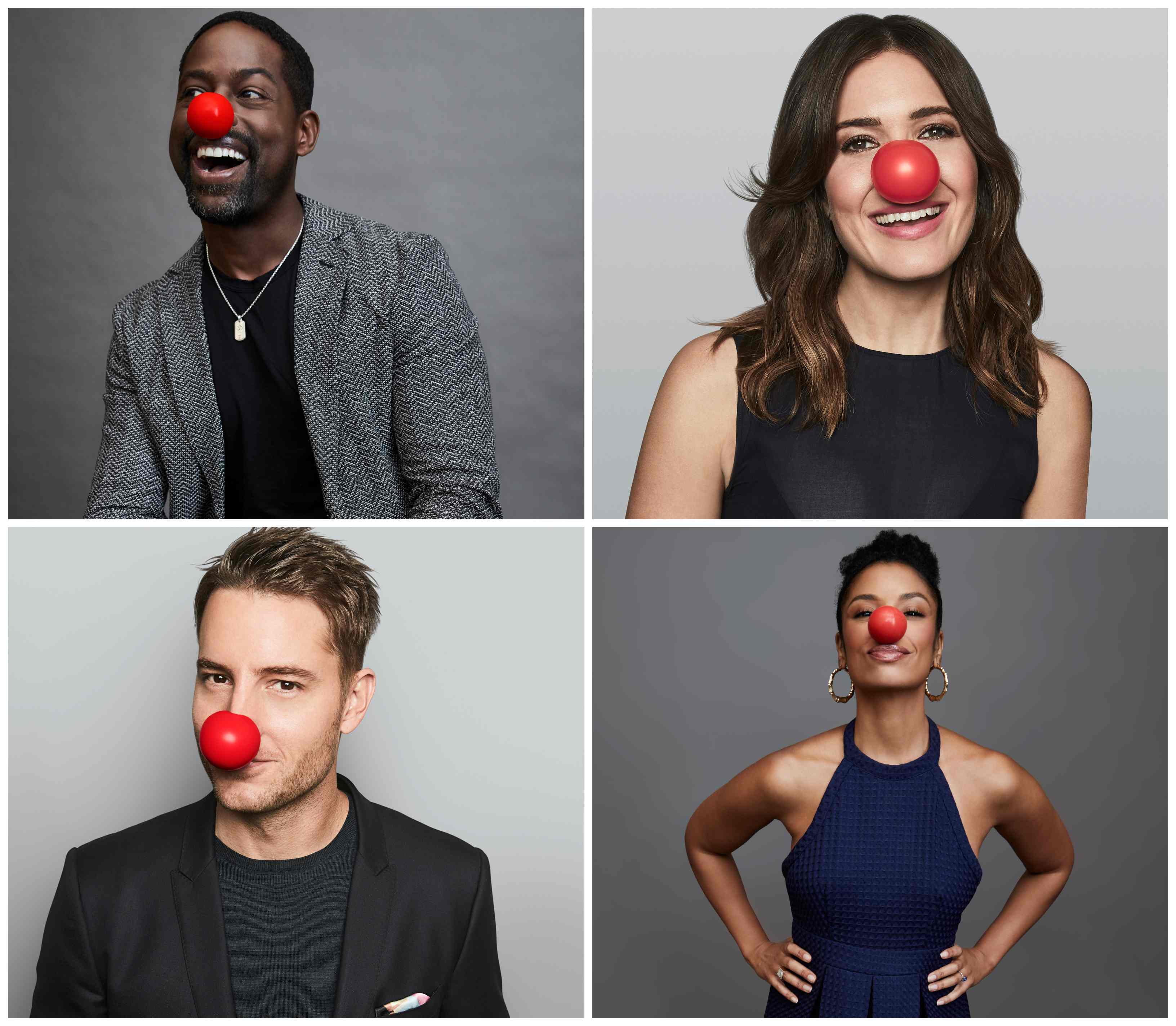 That's not all.
OF COURSE there will be plenty of surprises in store for fans of the show, and it's all for an incredible cause. So join us on Thursday, May 21 at 8/9c for a special night of programming for Red Nose Day on NBC.
Get on the list. Sign up for updates.
Don't Miss Out!
Sign up for the latest Red Nose Day news and updates.