The Movie Marathon That Raised Over $63K for Red Nose Day
Meet Tom Hall.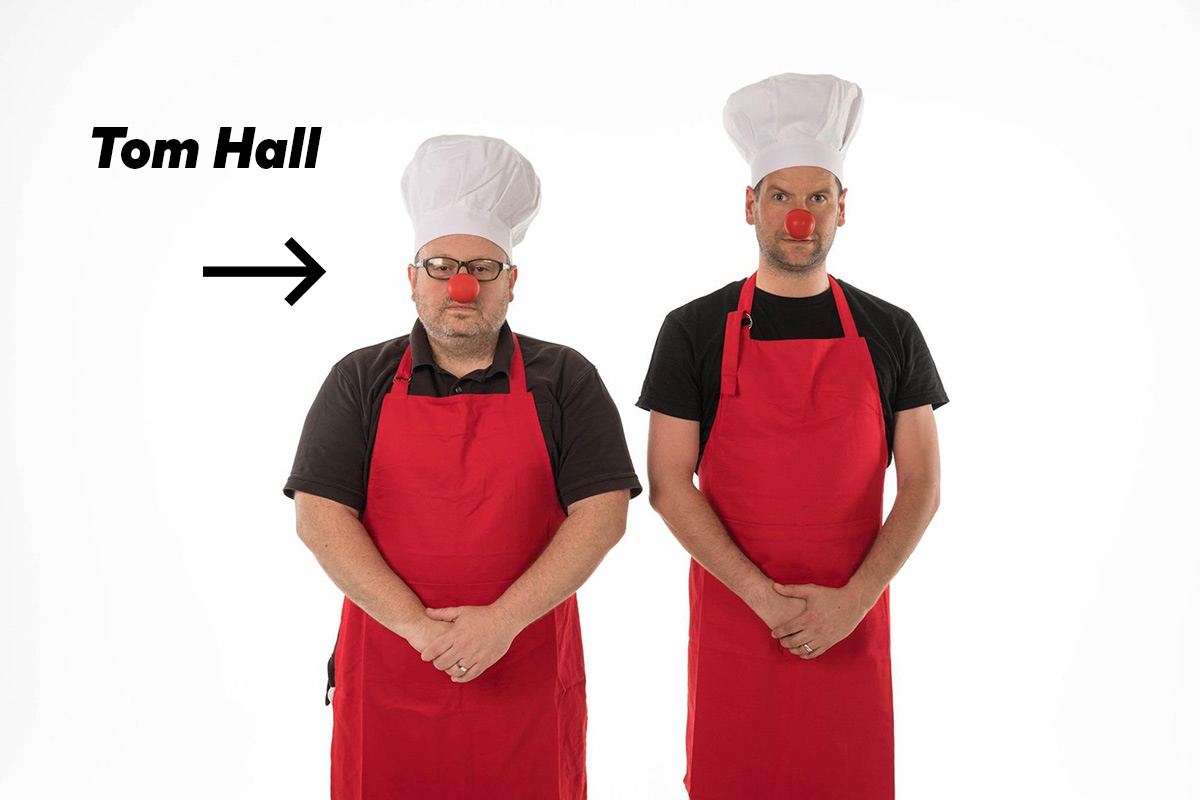 He's a Brooklyn dad, film buff, Red Nose Day enthusiast, and dedicated fundraiser who brought the Movie Marathon fundraiser to life. Over the past four years, Tom Hall and his friend Luke Parker Bowles have raised a staggering $63,850 for Red Nose Day. This year on May 15th, Tom will commence his fifth annual movie marathon and we can't wait to cheer him on along the way.
Fundraisers are a pretty big deal for us over here at Red Nose Day. Did you know that when you come together with friends and family, you can make an even bigger impact for children living in poverty? And whether you raise $200 or $200K (or more!), your money will go a long way for kids who need our help most.
Since Tom is a Red Nose Day fundraising veteran (and a very nice guy), he agreed to share his stories and tips from five years of fundraising for Red Nose Day. 
Take a look:
How did you hear about Red Nose Day, and why did you start fundraising for it?
"When I am not raising money for Red Nose Day, I live in Brooklyn, NY and work as Executive Director of a non-profit called Montclair Film, home of the Montclair Film Festival, in Montclair, NJ. In 2016, working with my Movie Marathon partner Luke Parker Bowles, we honored Red Nose Day Founder Richard Curtis at the film festival. We were both personally inspired by his commitment to ending child poverty.
It resonated with me on a deeply personal level because I am originally from Flint, MI and have seen first-hand the types of challenges that communities face when confronted with economic hardship, and especially how children are disproportionately impacted. In Red Nose Day, I see an organization that is committed to providing solutions that lead to real, tangible change for children, and that's why I want to do anything I can to help."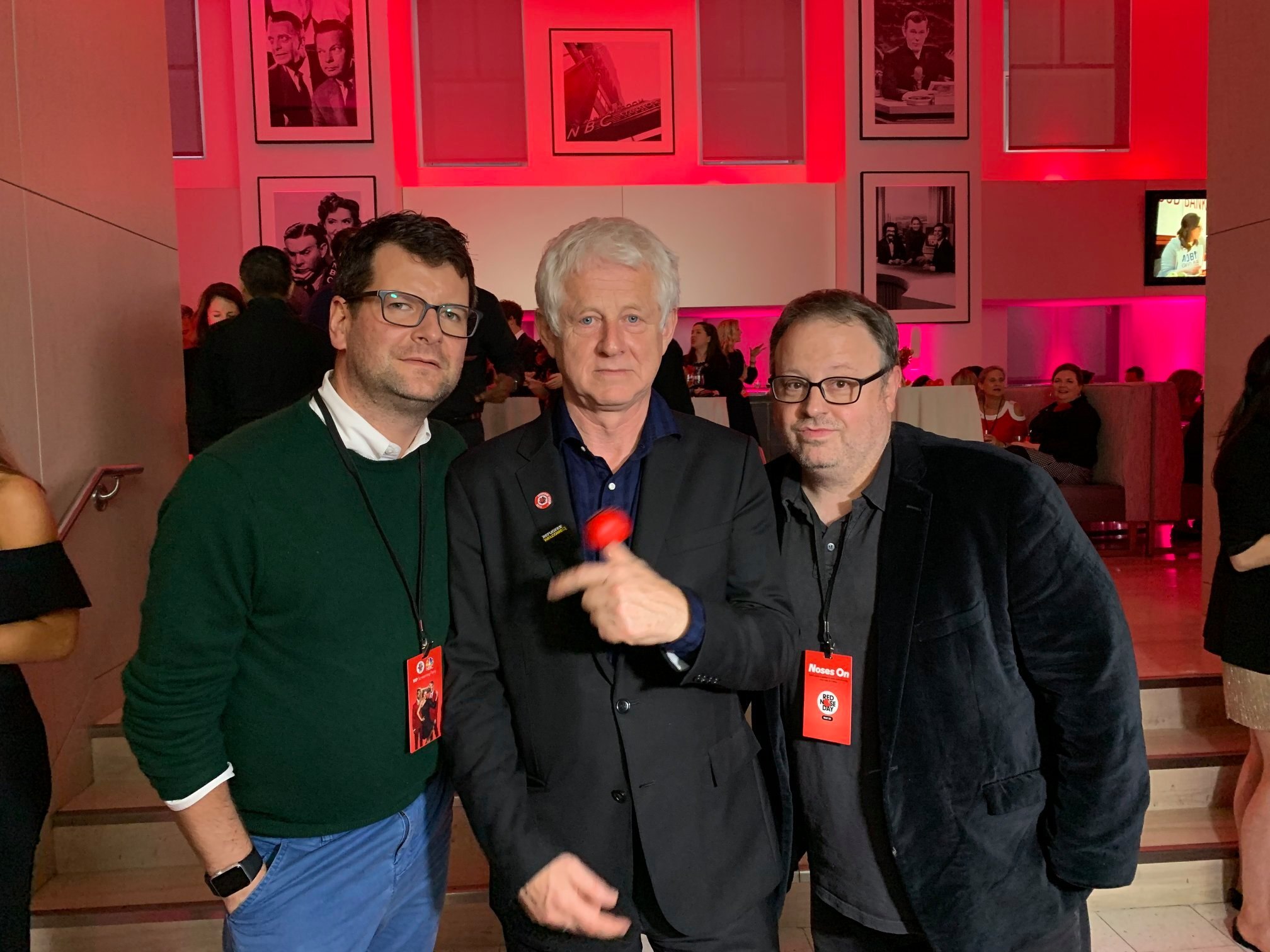 How did the movie marathon idea come about?
"Both Luke and I work in film. I have been a film programmer for many years, meaning it is my job to select movies for film festivals and other film events. While he and I were discussing interesting ways to fundraise to help Red Nose Day back in 2016, I mentioned how much I always wanted to attend a 24-hour film festival - just to see if I could stay awake and make it through! So, we decided to make a competition out of this idea to see who could raise the most AND stay awake for 24 consecutive hours watching movies.
In the same way you can sponsor a friend running a marathon race, we thought it would be a good model to follow for the movie marathon as well. We figured if our donors are going to donate money, we want to put in some real work. In the fun spirit of Red Nose Day, we decided to make that year's theme a battle of UK vs USA comedies (Luke is from the UK and I am from the US) - and the Movie Marathon fundraiser was born!"
 
What are some of your favorite memories over the years from your Red Nose Day fundraisers?
"I am sure Luke would say that his four-year streak of raising more money than me is his highlight, but I have to say, it's my highlight too. It's all in good fun, and as long as we are able to raise meaningful support for Red Nose Day, I don't mind coming in second! Another highlight is how I felt at the end of my first movie marathon. Even after I had completed the 24 hours, I couldn't fall asleep afterward. I was so excited and I knew I could do it again. And again. And again. And here we are at year 5! It is truly the highlight of my year."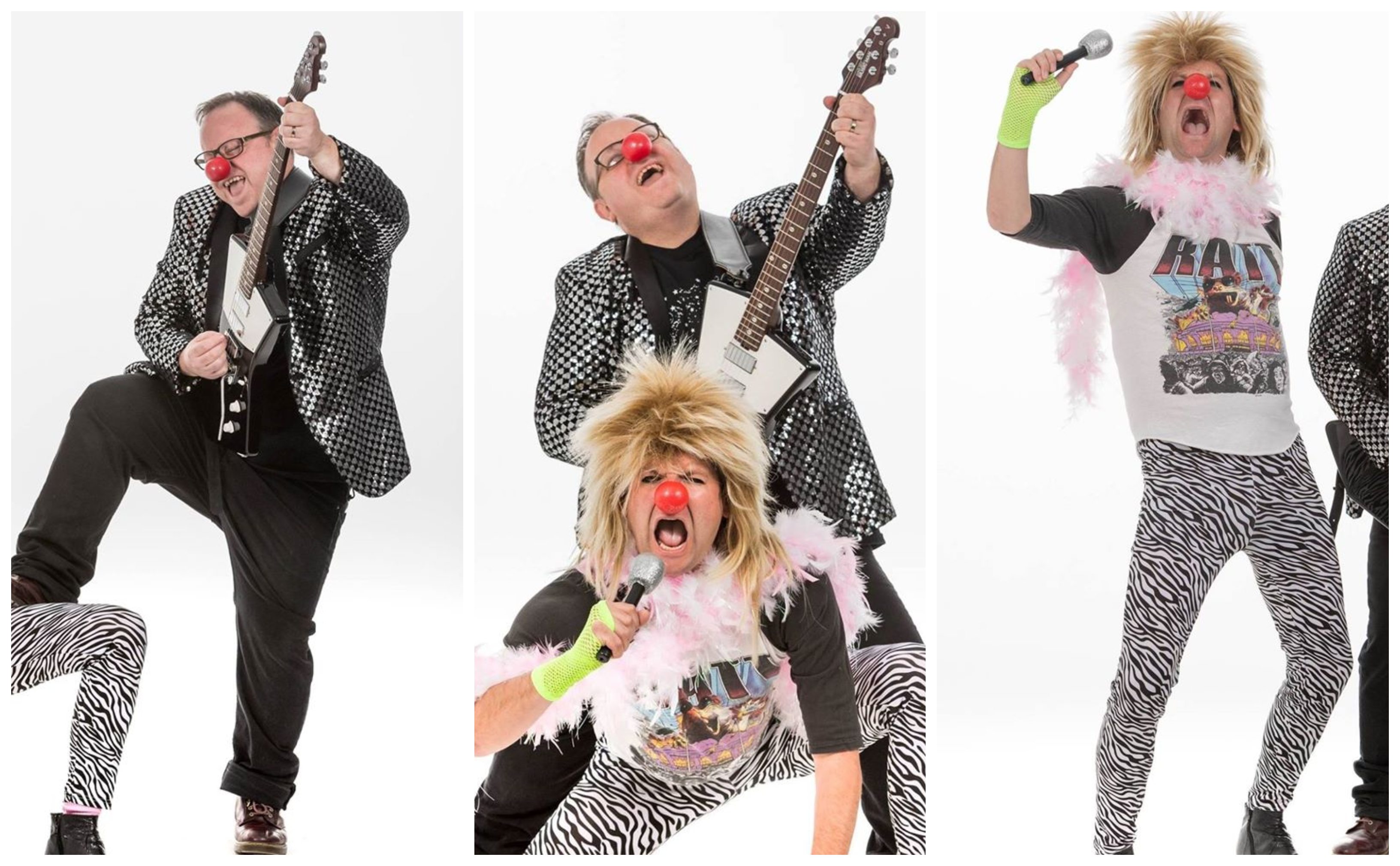 Tell us about this year's movie marathon fundraiser for Red Nose Day.
"This year, because Red Nose Day is committed to the urgent work of supporting children and families impacted by the crisis of COVID-19, I felt it was an opportunity for me and Luke to do more than ever before.
In keeping with the distance-race idea, I looked at Ultra Marathoning as a model. Those folks don't just run 26.2 miles, but long distances beyond that which truly test their endurance. That made me think about how much further past 24 hours I might be able to go. So this year, I am doing an Ultra Movie Marathon. I am going to watch movies past 24 consecutive hours, as far as I can go. 36 hours? 48? 60? 72? I have no idea. I am going to keep watching until I just can't anymore. This is my idea of fun.
If watching movies is YOUR idea of fun, anyone can join our Movie Marathon and do it their own way! Pick your own movies, set a length of time that works for you, get friends to join you in a relay race (you watch a movie, a friend then watches another movie, then another friend another movie, then back to you, etc.) – literally, whatever you want. The rules are there are no rules, as long as you join the Movie Marathon team and raise money for Red Nose Day! We welcome Marathoners of all types! Join us, we'd be honored to have you in the race!"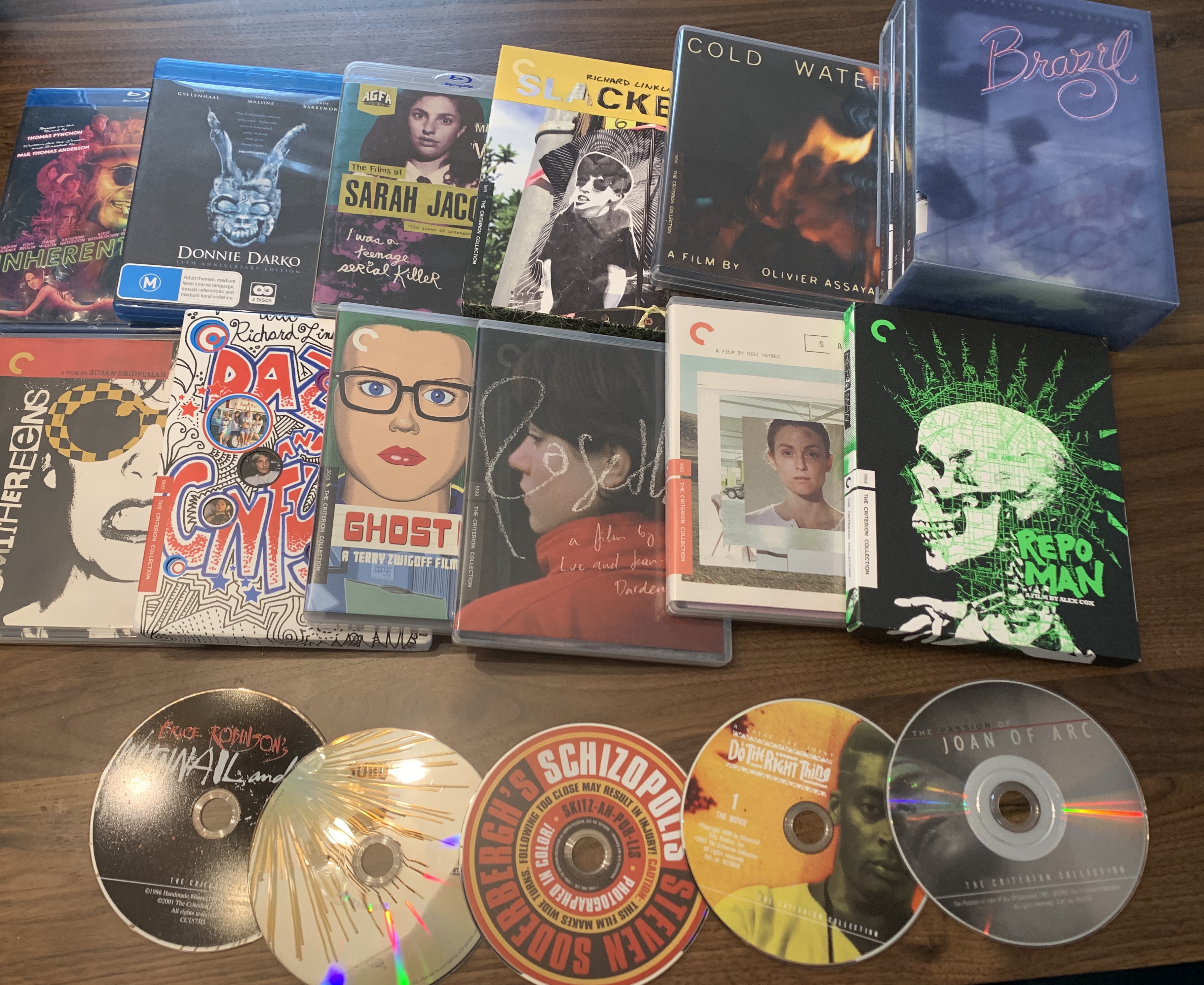 Do you have any tips or suggestions for anyone who wants to hold their own Red Nose Day fundraiser?
"The important thing is to find something you love and are passionate about - and then just do it for Red Nose Day. Everything else falls into place. It doesn't have to be an endurance test like our Marathon, but it helps to have something you can talk about online every day. Maybe it's a selfie a day, or the promise of an original poem for each person who donates to your campaign. It can be anything!
Then, when you decide on something you love, want to do, and talk about, tell everyone about it. Set up a fundraiser on Red Nose Day's site and share it to start asking the people you know to support you. Send emails, text messages, make phone calls: just ask. Once you tell people that the cause helps children who need our help the most, raising money for Red Nose Day is EASY. You can always raise your goal as you go if you are on a roll to keep asking for donations, keep talking about what you love and why you're trying to help!"
Preparations for my REBEL REBEL! Ultra Movie Marathon on May 15 are coming along... did a little digging in my collection to get ready for the big day! Donate to sponsor my marathon & you'll be supporting @RedNoseDayUSA !
Every Donation Helps👇https://t.co/NSfiPGZi1A pic.twitter.com/KW0JCBVEnN

— Tom Hall (@BRM) May 1, 2020

"When it's all over, be proud that you've done a great job, but always be sure to THANK YOUR DONORS! Then, plan for next year!"
What's the greatest learning you've had from fundraising all these years?
"Every year, I love seeing just how generous, kind, and caring people can be. It is heartening to see people stepping up to help others. The size of the gifts doesn't even matter, it's just the kindness behind each person deciding to give that is so lovely to watch while you fundraise."
And that's a wrap! Big shout-out to Tom for his insights, spirit, enthusiasm, and tireless commitment to helping end child poverty. You can check out which films he'll be watching for 24+ hours this year and support his epic fundraiser here. Inspired to start your own movie marathon? This online guide shows you how it's done.