The Gamer's Guide to Helping End Child Poverty
Ok, quick poll. Who loves Red Nose Day and gaming?
Well, we have some good news! This year, we've partnered with Xbox to help end child poverty from the comfort of your couch, desk, or you know, wherever else you game. Whether you love playing Xbox as we do, or you have a friend or family member who can't get enough of their favorite games, there are four easy ways to support Red Nose while getting your game on.
IT'S THE GIFT THAT KEEPS ON GIVING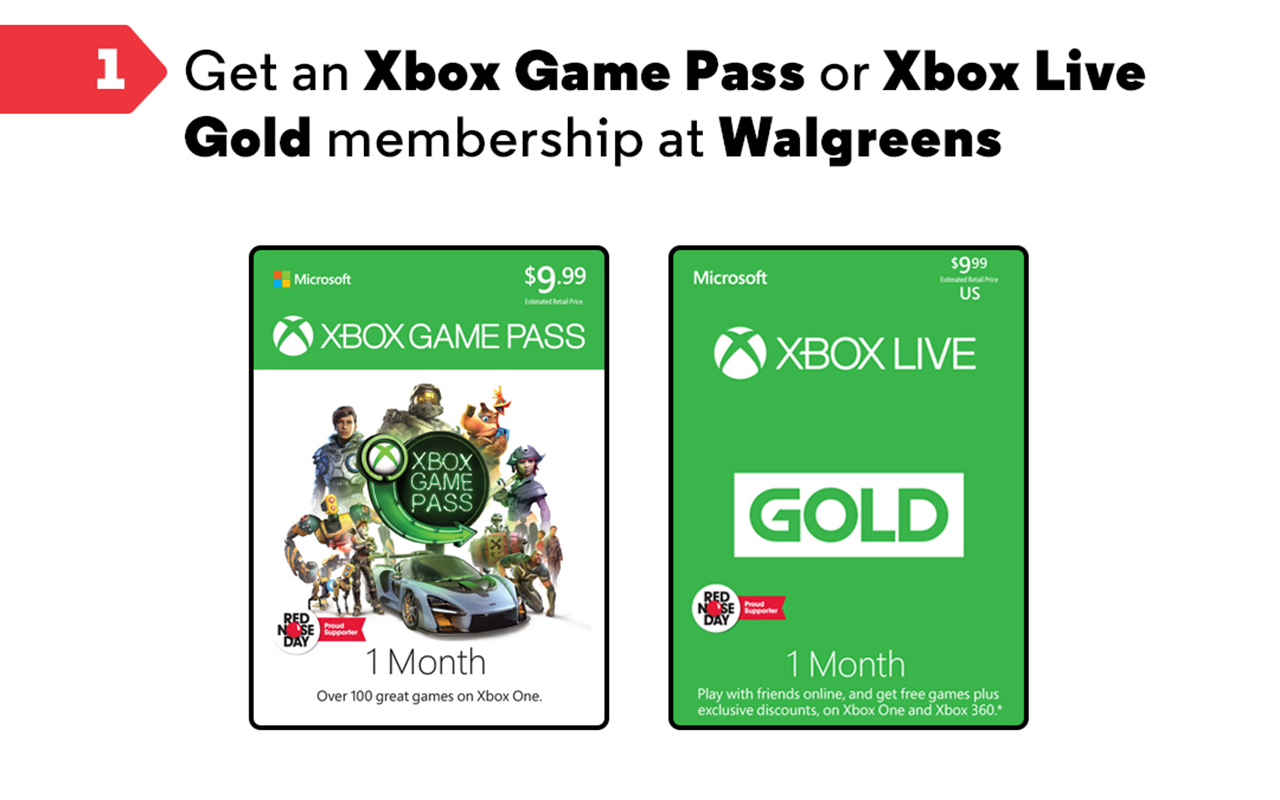 From now until June 1, you can help support Red Nose Day by heading over to your local Walgreens to purchase a one-month subscription to Xbox Game Pass or Xbox Live Gold (look for specially marked cards with Red Nose Day). A love of gaming supports Red Nose Day including a $100,000 donation to Red Nose Day – and that's a BIG deal!
SUBSCRIBE FOR MORE
Let's say you don't want to leave the comfort of your own home (and who could blame you, right?). From May 16 to May 23rd, Microsoft will donate $1 (up to a maximum donation of $150,000) to Red Nose Day for every new 1 or 3 month Xbox Game Pass membership in the US excludes 14 day trials)purchased through the Xbox And there's no need to mark your calendars – Xbox will share a reminder on your console.
START QUESTING
If you're a Microsoft Rewards member (it's super easy to join), you can participate in Rewards quests. From May 16 - 23, open up the Microsoft Rewards app on your Xbox console to complete the Red Nose Day quest. Xbox One players who complete the quest during the offer period will earn points that they can donate towards Red Nose Day!
Which brings us to...
EXTRA POINTS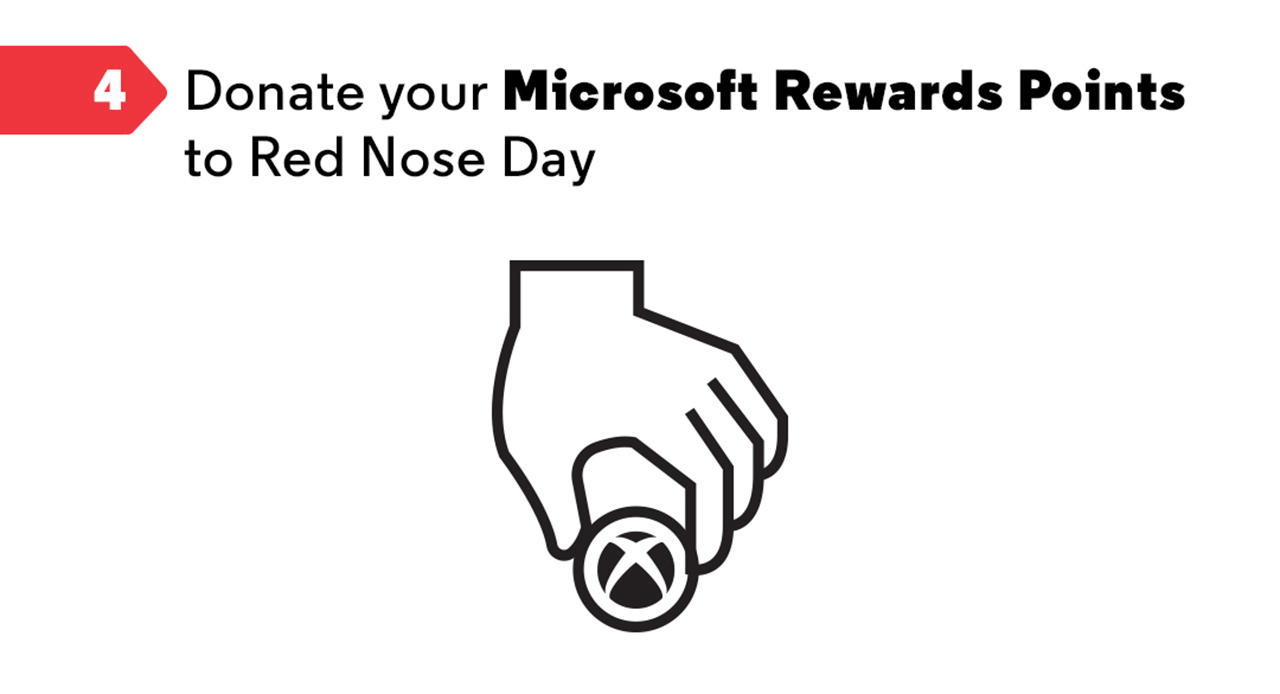 Did you just score a bunch of Microsoft Rewards Points by participating in the Red Nose Day Quest? Or happen to have extra points laying around? You can put those to good use by donating them to Red Nose Day via the Rewards Dashboard. Points = donation to help children in need. It's as easy as that.