Fundraising Ideas for Grown-ups
Don't let kids have all the fun fundraising for Red Nose Day! Just because you're an adult doesn't mean that you can't go all out with your fundraising ideas. Now that you and your friends have jobs, you have the means to give back to children who really need it. So let's pop those Red Noses on and start planning the perfect fundraiser.
P.S. If you're looking for a how-to guide to fundraise, head here. Ready to start fundraising? Head here.
Red Nose Day House Party
Bust out those red plastic cups because it's a Red Nose Day house party! Charge your friends a donation at the door and get creative with classic party games to raise more money. You'll be surprised by your friends' Jenga skills when a few bucks are on the line. Be sure to buy Red Noses in bulk from Walgreens.com to sell or give out as party favors.
Fundraise & Chill
There are a million ways to fundraise if you want to sweat. Or throw a raging party at your house (see above). But if you prefer sweatpants and parties that happen exclusively online, then look no further than Fundraise & Chill. Red Nose Day's newest fundraising idea is all about having a fun night in for yourself while raising money online to help children in need. Kick back, relax, and watch the money flow in. You can get started here.
Livestream for Red Nose Day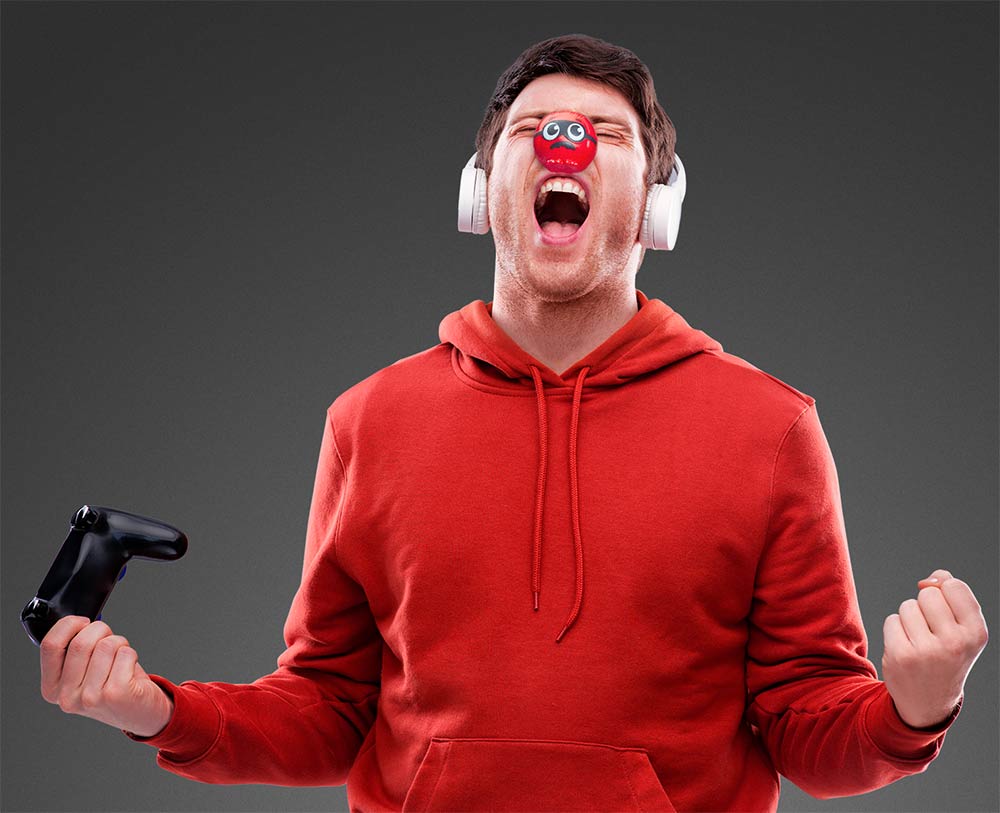 Let's be real: we may be adults but we totally still play video games. So why not put your gaming habit to good use? This year, Red Nose Day partnered with Tiltify to allow you to raise money by livestreaming! So whether you're showcasing your skills on Twitch, having a live Q&A on YouTube, or livestreaming something fun across your preferred platform,  you can now do it for Red Nose Day. Go here to get going!
Red Nose Treasure Hunt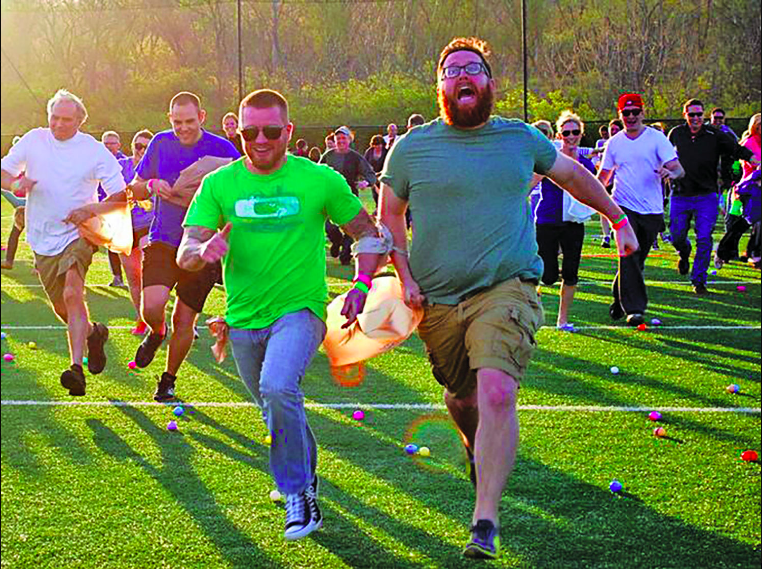 Remember how much fun you had hunting for Easter eggs? You can recreate the magic with Red Noses by hosting a Red Nose Treasure Hunt. For a low tech version, hide Red Noses around your house or backyard, and whoever finds the most Noses wins. Or up your adventure game with a homemade treasure map or mobile apps like GooseChase or Scavify that send your friends all over town for a good cause.
Red-Themed BBQ
Gingham, BBQ sauce, and sangria. What's not to love about a backyard BBQ themed around the color red? Invite your friends to arrive dressed in red and set up a backdrop where they can pose going Nose-to-Nose. Play Nose-themed games like pin the Nose on the donkey and corn Nose (like corn hole, but with Red Noses). Enjoy a gorgeous afternoon while helping to save and change the lives of children in your community and around the world.
Red Nose Day Fitness Class
If you know anybody who loves fitness, raising money with a Zumba, yoga or dance class will definitely work out (get it?). These lovely ladies rocked a Red Nose Day Zumbathon and had a ton of fun while fundraising. Get active: do something good for yourself and others.
Now Start Your Own
Now that you're all ready and inspired, you can start your own fundraiser by heading here.
Be sure to let us know about your own fundraising ideas and how you're raising money for Red Nose Day. We love highlighting our creative fundraisers who are helping to end child poverty, one nose at a time.
Get on the list. Sign up for updates.
Don't Miss Out!
Sign up for the latest Red Nose Day news and updates.