The Difference You Make for Infants & Mothers
In the rural district of Mpwapwa, Tanzania, more than 1 in 3 children is malnourished. But thanks to your support, charities for mothers and babies, like Red Nose Day, are working to change that.
Along with our partner Action Against Hunger, we're working to combat malnutrition across four rural districts (including Mpwapwa) in Tanzania. Through proven interventions, including providing micronutrient supplements, treating acute malnutrition in communities and at health centers, and fostering mother-to-mother support groups  — we're laying the foundation for children to achieve their full potential as adults. 
While there's much work to be done, your donations to Red Nose Day are already hard at work saving and changing the lives of children in Tanzania. Below, the mothers of Mpwapwa share firsthand the difference our programs have meant for them, their communities, and most importantly, the children who have survived survived "the disease with no name."
Laisha & Bruno
"When I brought my son to the dispensary he was diagnosed as being malnourished. I felt so guilty because I didn't even know that such a thing existed. Before his diagnosis he was so ill. He couldn't walk, play or be happy; even eating was a challenge for him.

But the doctor counseled me and assured me my son would recover. He taught me how to care for my child whilst he was suffering and what I must do to help him recover. Now he has recovered he is so active. He plays all the time and is so funny. I love my son."
Christina & Musa
"I have 10 children, but Musa is my only boy. That makes him very special. When he was born, he was such a happy baby, but at 14 months all that changed. He was always crying and couldn't eat. I took him to the doctors but his situation didn't improve. At the time, they didn't know how to diagnose or treat malnutrition.
They just sent me away with pills in the hope he would recover, but he didn't. He continued to get weaker and thinner. After this program began, I brought my Musa back to the dispensary. This time, he was diagnosed with malnutrition and the nurse put him on a course of treatment. Immediately his situation improved. He was happier, began to put on weight, he even got a bit fat!"
Merina & Richard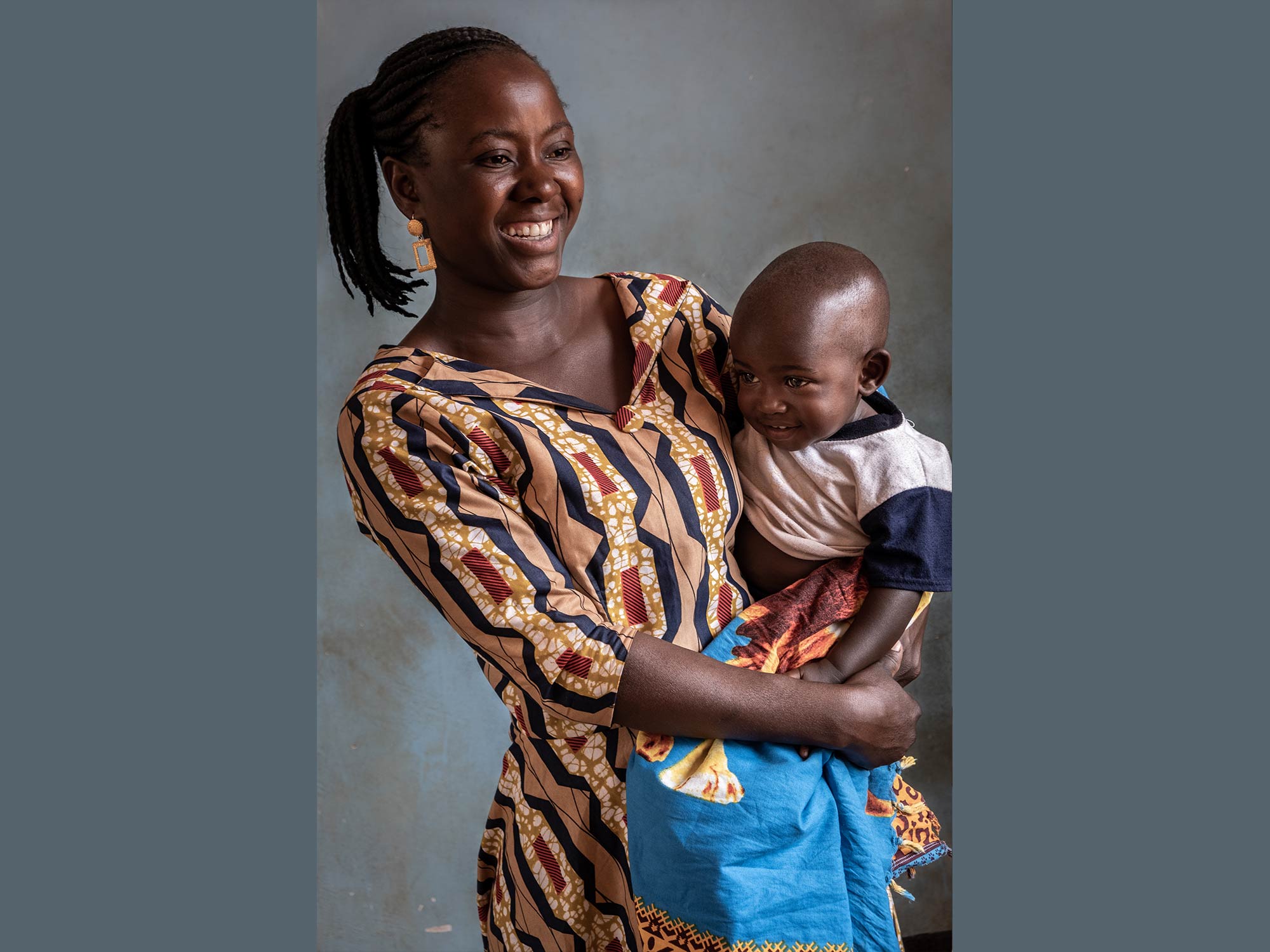 "In my village, we know how important it is to provide a healthy diet for our children, but that can be expensive, particularly if you rely on the land and don't have a lot of money.
Every mother wants to provide their child with a healthy diet, but how are we supposed to do this? When people talk about the five food groups, what are they? Before we thought perhaps the foods we needed were bananas, mangos, and oranges, but these can be expensive and must be bought from a market.
This program has opened our eyes and taught us how we can provide a balanced diet, despite the challenges we face. The food our children need is all around us."
Sophia & Musa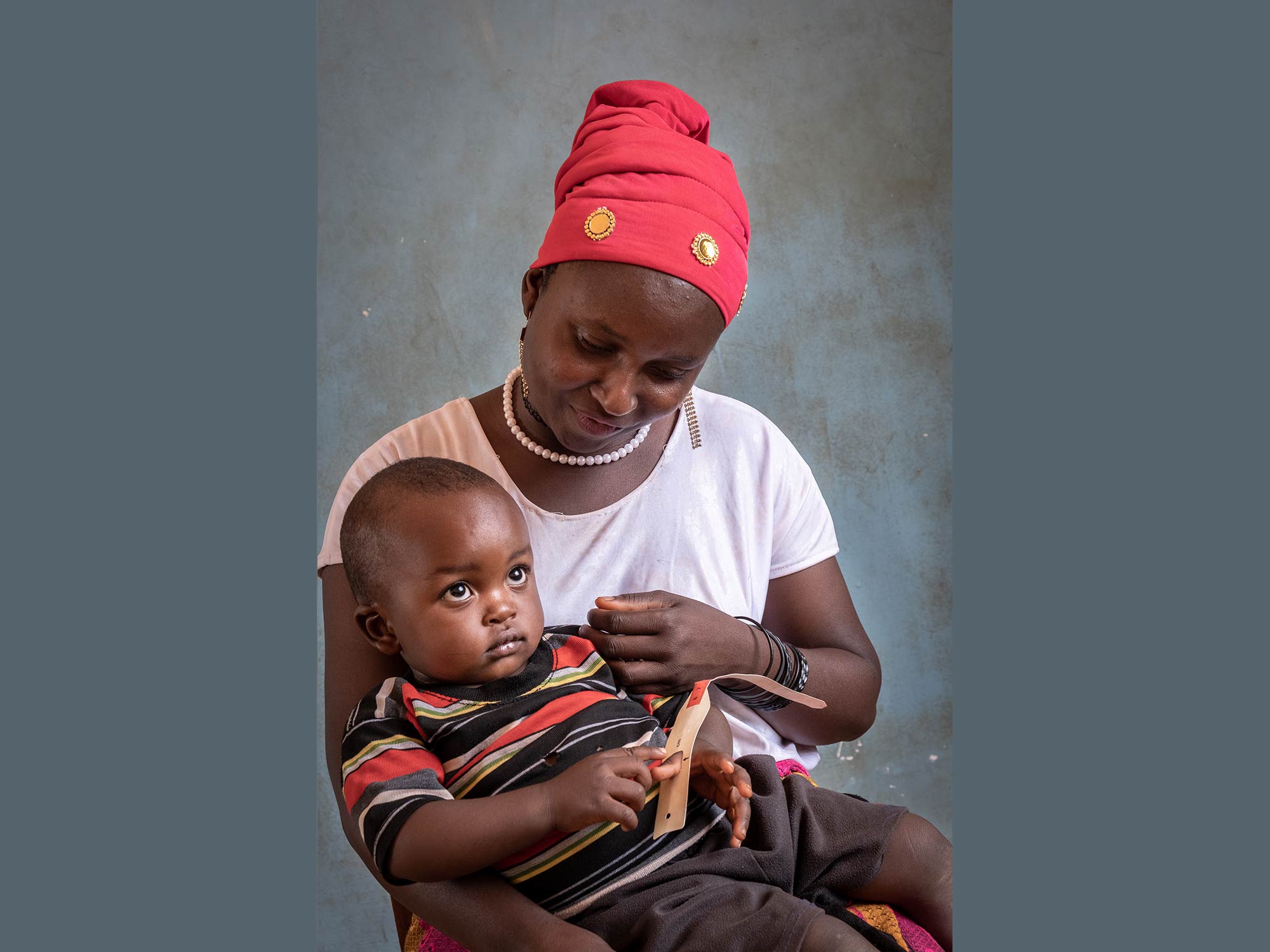 "This program has brought me closer to my child and I think it has made me a more responsible mother. That is why I think it is important that I share these lessons with other mothers in my community. I have three children, but when you compare Musa with my older children, the difference is obvious.
I've learned about the dangers of malnutrition and the role I can play to ensure my children don't succumb to this disease. I also know how important my child's diet is for their development. Before, I believed that two big meals would be enough for my children.
Now I know that it isn't just about having enough food, but the food must be nutritious. Now my children eat very well and they are getting the five groups of food they need."
Laheli & Maiko
"When my son was sick, I suffered terribly. I visited different hospitals and nobody knew what was wrong with him. In this district there wasn't any knowledge or treatment of malnutrition.
Maiko suffered for so long and it was heartbreaking to watch. He had rashes on his skin, was very weak, and he lost weight. He had so many ailments; he couldn't even walk; he would just sit there, not moving.
When this program was introduced, they quickly diagnosed my son with malnutrition. He was treated for two months and I received counseling on how I could support him. Getting this diagnosis meant I was no longer afraid. I knew Maiko would survive. The diagnosis brought me hope."
Mariam & Samson
"I know now that my Samson was suffering from malnutrition. When he was ill, he would just sleep, and when he wasn't sleeping, he was crying. He was very weak. At the time I knew nothing of malnutrition. My other children had never suffered or been sick like Samson. Life is not easy for us. I would normally prepare porridge in the morning for my children, though I must confess I didn't know about the role nutrients played in making my child healthy. I think that is one of the reasons that my son suffered.
Samson was one of the first children to receive treatment for malnutrition in our village. Since his treatment, he has never had to revisit the doctor. He is doing really well now, he is growing. Now my Samson is a very charming boy. He wanders around the village with no problems at all. He is doing really well."
Yunis & Gloria
"My baby is only nine months old. My older child is three and I think, knowing what I know now, that she was suffering from malnutrition. With my older child, I was feeding her porridge a few days after birth. That is the tradition in our village. We didn't know that it was bad for the child. He would cry and so we fed him. This is what we have always done, even my mother did not know how important breastfeeding is for our children.
With this child, I only breastfed her for the first six months. Now she is older, and I know what I must feed her to ensure she gets the nutrients and vitamins she needs. Because of this, she hasn't suffered like my older child. I think this program will save a lot of children. Before we never knew why our children were getting ill, and as parents, we were suffering."
Children need your help now.
The impact of the COVID-19 crisis threatens children living in poverty in an unprecedented way. Your gift to Red Nose Day supports our efforts to keep children safe, healthy, and educated in the face of the Coronavirus pandemic.