8 Philanthropists Who Are Making a Big Impact
Five years. $200 million raised. And nearly 25 million children positively impacted. Because of your support, we've been able to do some pretty amazing things.
But this year, in particular, we were impressed by all the incredible fundraising ideas that came from across the Red Nose Day community. From holding a school-wide Joke-Ha-Thon to a #NosesOn yoga sesh, these fundraisers helped make 2019 the biggest Red Nose Day yet!
So in honor of National Philanthropy Day, a day focused on celebrating those making a huge impact in their community and around the world, we're featuring some of our favorite fundraisers held by some of the hard-working Red Nose Day Philanthropists out there!
Birthday Wish
There is only one way to celebrate your birthday: buy 240 Red Noses and take awesome pictures with your friends. We think Mary's daughter can agree.
 
Draw Me Like One of Your Favorite Characters

Joy Tupas drew our attention by coloring in some Red Noses on some classic characters for her fundraiser!
#NosesOmmm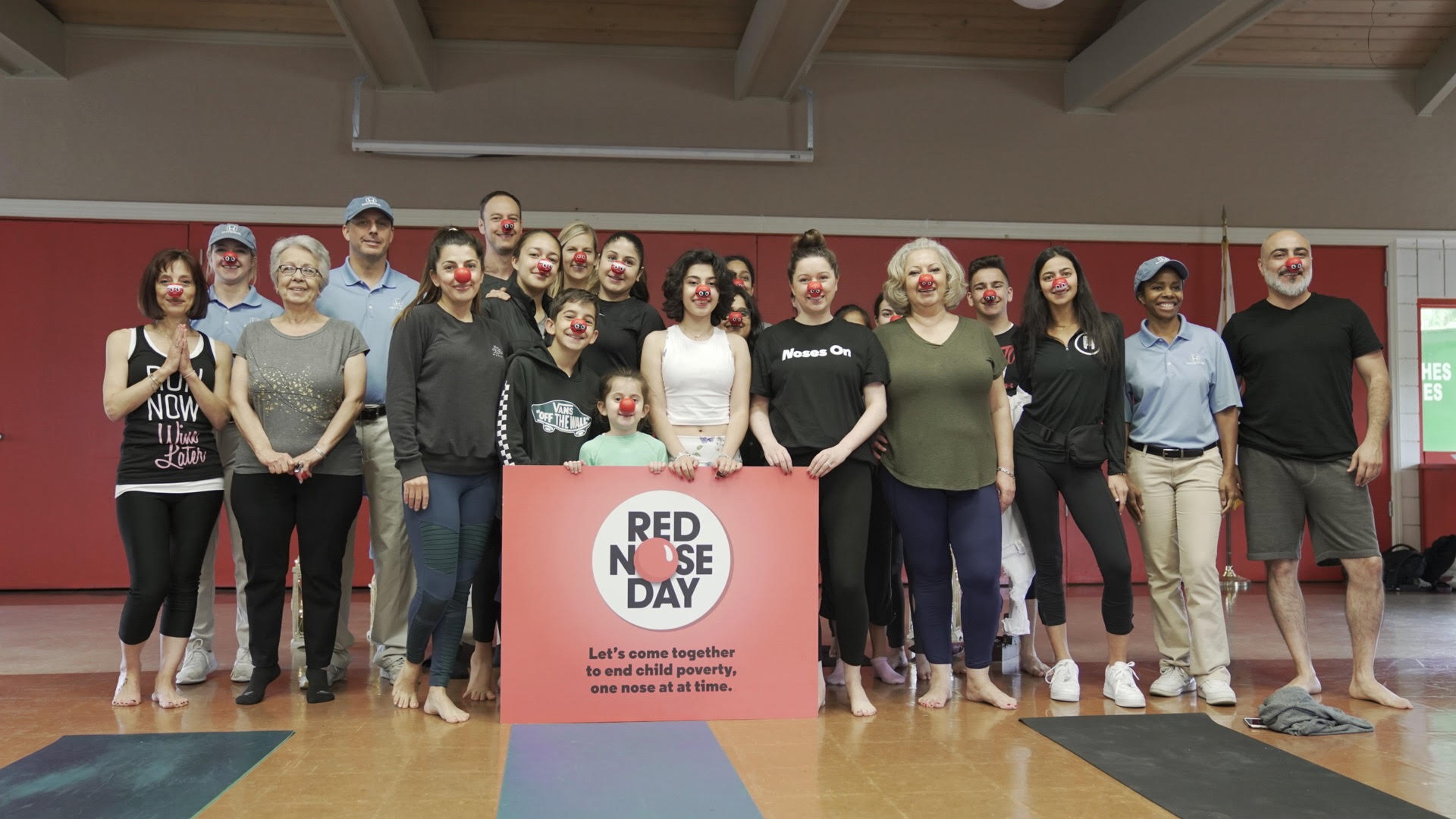 Natalie Asatryan brought us some good energy by gathering the community to participate in a yoga session that helped raise $5,417.
 
Fork Lifting Our Spirits

May 23, 2019. The day Tracey and her team at Raymond Handling Solution held a photo contest that helped raise $4,616.
 
Straight Outta Our Favorite Fundraisers

These philanthropic high schoolers gave back in a big way - by selling almost 2,000 Red Noses! 
 
Putting Their Best Foot Forward

The staff from UCSF Orthopaedic Surgery helped us move one step closer to ending child poverty by setting up a fundraiser that encouraged people to buy Red Noses, share our Red Nose Day in School Lesson Plans with kids, and playing fun games with them too!
Something Old, Something New, Something Borrowed, Something...Red

With this ring, and these noses, did they wed on Red Nose Day and had all their guests celebrate with #NosesOn.
Our Friends at Media Providence Friends School
You're never too young to start giving back. Which is why we love Ms. Devon and her sixth-grade class, who posed with the nose to raise funds and awareness for children in need.
--------
That's all for now! We're taking this moment to say a HUGE thank you to our Red Nose Nation for getting their #NosesOn this season. Together, we can help end child poverty - one nose, or fundraiser, at a time.