Week in Noses: Red Nose Day, But Make It Digital
In case you haven't heard, we brought back joy and hope with a crowd favorite this year — the Red Nose in all its digital glory.
We partnered again with Walgreens to make this year's Red Nose a digital experience for all to share on social. That way, you can continue to stay safe and still help underserved children heavily impacted by this crisis. While we may be apart, we can still act together to change and save the lives of children.
This year, we asked you guys to get their #NosesOn and boy, you did NOT disappoint. From Digital Red Nose selfies (which, by the way, you can unlock your very own Digital Red Nose here) to sporting Red Nose Day wristbands and more, your creativity and commitment to the cause have inspired us.
Without further ado, here are some of our favorite moments so far!
The Digital Red Nose
Even though things look a little different this year, there's one thing that remains the same: the incredible support from the Red Nose Nation. We absolutely love to see it!
Spreading the Word
Red Nose Day Friends
Glow in the Dark Wristbands
"Can I still get Red Nose Day merch at Walgreens this year?" GREAT question. Of course, you can! Our Red Nose wristbands are available in Walgreens stores while supplies last.
Fun fact, actually REALLY cool fact, they glow in the dark!
Best spring accessory = Red Nose Day Wristbands
Our wristbands are also a great collector's item
Want to get your own? Head on over to your local Walgreens store and be sure to ask for wristbands at checkout! 
Fundraisers UNITE!
We're really impressed with how you all are keeping up with that Red Nose Day spirit – especially with your online fundraisers. Take a look at how everyone's getting involved. 
Nikki's 40th Birthday Fundraiser 
Nikki's goal was to raise $300. Not only did she meet her goal, she doubled it thanks to the support of her friends and family. So, what inspired her to raise money for Red Nose Day? "As a mom, my heart goes out to kids in need. I want to help". Way to go, Nikki!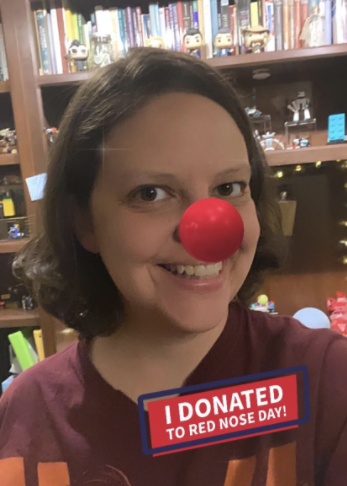 Red Nose Day Headquarters
Meet Jodi Zambell. She's a teacher at East Hills Elementary school in Roslyn, NY. She signed up for our Red Nose Day in School Joke-Ha-Thon. Fun fact: her school has been raising money for Red Nose Day since 2015 and has raised $23,000 so far!
What's Jodi's favorite moment so far? "A little second grader came up to me and said, 'Are you Red Nose Day Headquarters? Thank you for making Red Nose Day. It's the best holiday ever!' I also have parents thank me every year for helping [my students] realize there are other children out there that just don't have anything at all." BRB, calling Red Nose Day Headquarters to tell them how much we love and appreciate this"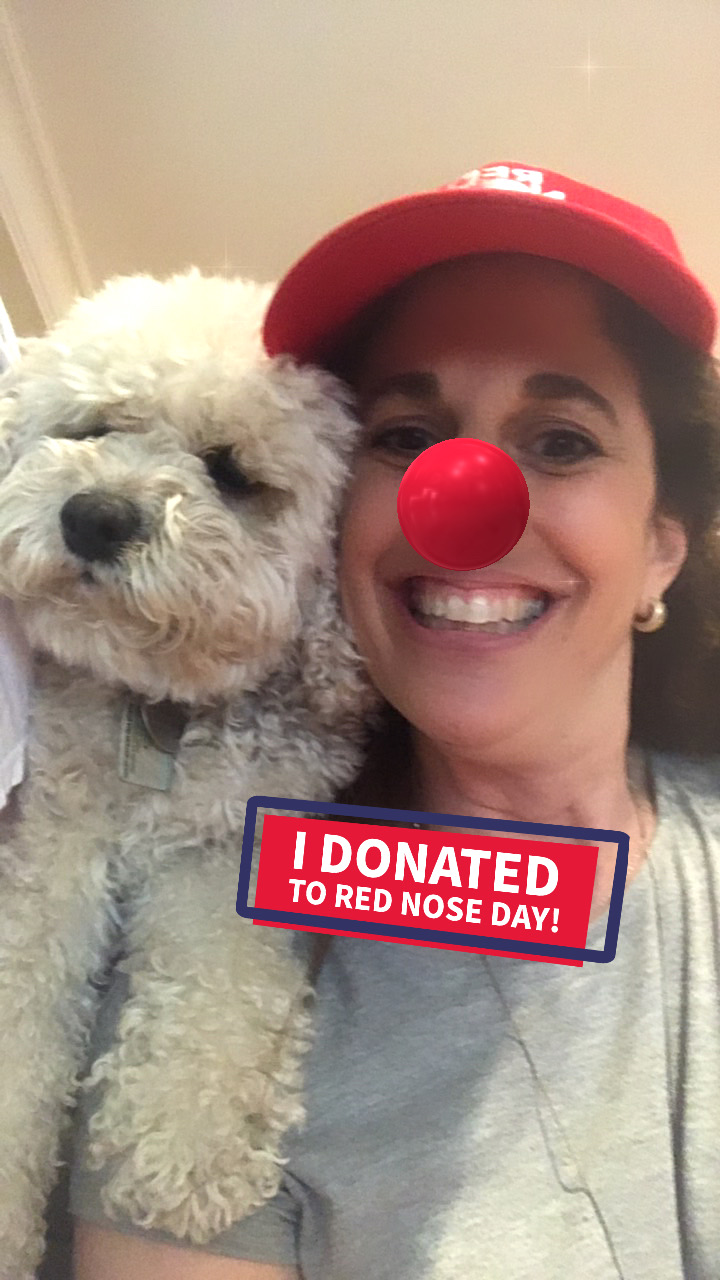 These stories have probably inspired you to fundraise for Red Nose Day. We don't blame you. Here's everything you need to know about getting involved.
And that's all for now, folks! We can't thank you enough for your support. Let's keep the love coming. If you haven't already, donate today to unlock your Digital Red Nose, snap an awesome selfie, and tag @RedNoseDayUSA for a chance to be featured.
Until next time, #NosesOn!