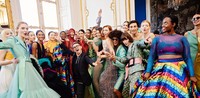 Support Red Nose Day by Bidding on Incredible Experiences from Christian Siriano, Hugh Grant, and more
Your donations could win you some incredible prizes.
We're teaming up with eBay for charity to open the Red Nose Day shop, where you can bid on some unique items and priceless experiences, all to help children in need. Whether you're dreaming of a wedding encounter with Hugh Grant, want to strut your stuff at fashion week with Christian Sirano, or you're in need of a love-letter written by acclaimed romantic comedy writer (and, cough, cough, co-founder of Red Nose Day) Richard Curtis, the Red Nose Day shop on eBay has something for everyone.
And here's the best part: 100% of the proceeds from all winning bids go directly to Red Nose Day. So when you win, we win too. But act fast – bidding closes on Wednesday, May 27th at 4PM PST. Looking for more deets on the prizes and experiences up-for-grabs this week? We got you:
1. Christian Siriano New York Fashion Week Experience
Grab a friend and get ready for the catwalk! This experience offers you and a guest two reserved priority seats at CFDA designer Christian Siriano's "Ready To Wear" fashion show during an upcoming New York Fashion Week (when of course it's safe to gather again in person). Following the show, you'll be escorted backstage to meet and take photos with Christian followed by entry to his exclusive after-party in New York City.


2. Hugh Grant Is Your Virtual Wedding Guest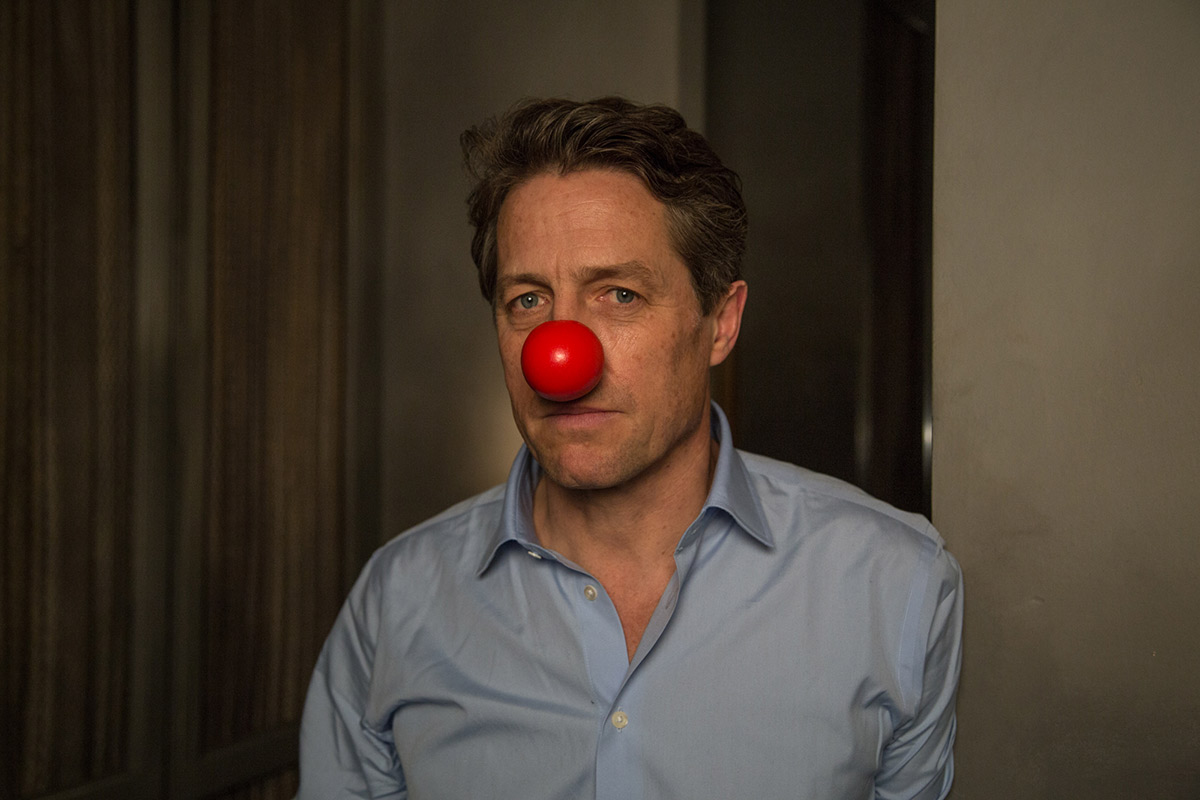 Have you ever watched "Notting Hill" and wished to be a girl, standing in front of a boy, asking him to love her? Or "Love Actually" and cheered for the Prime Minister and danced along with him at 10 Downing? Or maybe you prefer your charming British men to be more Daniel Cleaver-esque trouble makers? If you answered yes at all then this experience is the perfect one for you!
The winner of this experience will have legendary romantic comedy film star, Hugh Grant, serve as the guest of honor at your virtual celebration – be it a wedding, anniversary, or you know, just a Saturday.
3. Your Own Love Letter from Richard Curtis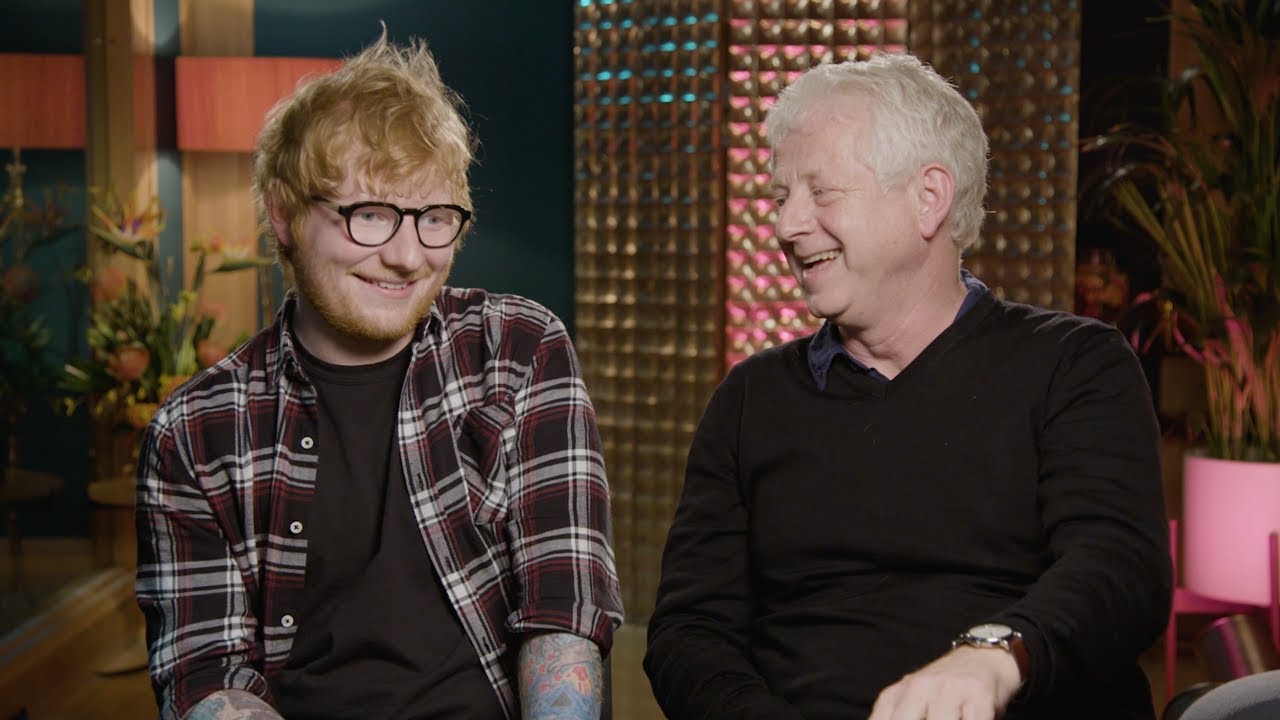 Do you often wish you had a way with words, like your favorite characters in Love Actually, Notting Hill, or Bridget Jones's Diary? Why not let the writer of these films (and countless other Romantic Comedies) do the work for you?
The winner of this experience will have a 15 minute video call to introduce themselves and their love story to Richard Curtis, award-winning writer, director, and (again, cough, cough) Red Nose Day co-founder. He will then personally write one love letter to the person of your choosing. This could be the perfect anniversary gift, or a toast to your betrothed at your upcoming nuptials. Or even just the opportunity to capture all the memories of your family's time together in quarantine and how it's brought you closer together. Now is the opportunity to let Richard be your scribe!
4. A Rare Crystal Quartz Worth $5,000
Some believe that quartz has the power to heal. We believe that this crystal quartz from Advisory Board Crystals and Avant Mining has the power to help end child poverty – via your winning bid.
The winner will receive a raw, un-cut, and un-polished crystal, sustainably and ethically mined near Hot Springs, Arkansas. This area is known for the purest water in the United States, giving the crystals incredible clarity, luster, and quality.
5. A Signed Xbox from Jack Black
This exclusive signed Jack Black Xbox One X was signed onsite at Red Nose Day's inaugural Nose Bowl Live-Streaming Fundraiser in 2019. Only 5 consoles were signed by Jack Black and have never been offered to the public for purchase previously, making this prize ultra-exclusive. Just consider yourself the third member of Tenacious D whenever you're playing your favorite game!
6. Swarovski-Bedazzled Hoodies from Advisory Board Crystals

We think it's safe to say many of us have been rocking more sweats these days. Consider this your chance to elevate your casual style. These Advisory Board Crystals signature hooded sweatshirts feature 1,350 Swarovski crystals embroidered on the front, back, and sleeves. And to make it even more special, there are only five available.
You can purchase yours via the link below.
Watch this space – more prizes and experiences will be available soon!
P.S. From May 17 - 24, when you purchase anything on ebay.com, you can add a donation to Red Nose Day at checkout. So if none of these experiences strike your fancy, you can still give back while shopping on eBay.
Get on the list. Sign up for updates.
Don't Miss Out!
Sign up for the latest Red Nose Day news and updates.