Our Favorite Moments from the 2020 Red Nose Day Special on NBC
Red Nose Day was amazing.
Together, we've raised nearly $32 million dollars so far, and counting – with more continuing to come in from donors and fundraisers all across the country.
Over the last six years, Red Nose Day has raised more than $230 million to help keep children safe, healthy, and educated. But there's still more to be done.
While there are still children facing poverty, every day is Red Nose Day.
So donate now to unlock your digital Red Nose. When you do, you're helping change the lives of children in need in the US and around the world.
OK. Got your digital Red Nose on? Let's get into it.
Our favorite moments from the sixth-annual Red Nose Day  on NBC
While every day is Red Nose Day – we know that NBC's special night supporting and celebrating our work only happens once a year, and wow – was this one a good one.
Basically it was the greatest thing we've seen since… well, the last time! There was singing, there were laughs, there was Tony Hale hiding from his family in a car trunk.
The night really had it all.
So, to keep the momentum going, we put together some of our favorite moments. Enjoy.
Jack Black torments the cast of "Celebrity Escape Room"
The fearless team of Ben Stiller, Courteney Cox, Lisa Kudrow, and Adam Scott had to survive a lot of surprises and hijinks to raise money for Red Nose Day - including a very faulty photo booth. But hey – anything for the kids!
Sarah Silverman's controversial interview with….Sarah Silverman
Things get real when the prolific comedian sits down with... herself? ...to ask the hard-hitting questions. The most important of which is...what even is her skincare routine!? (And of course, why Red Nose Day is so important).
Tony Hale is every parent right now
Staying safe at home for many of us means spending more time with our families. Which is great, right??
Honestly, we totally feel the "Tony Hale hiding in a car trunk from his kids" vibe. And we're impressed he was still able to talk about Red Nose Day at the same time.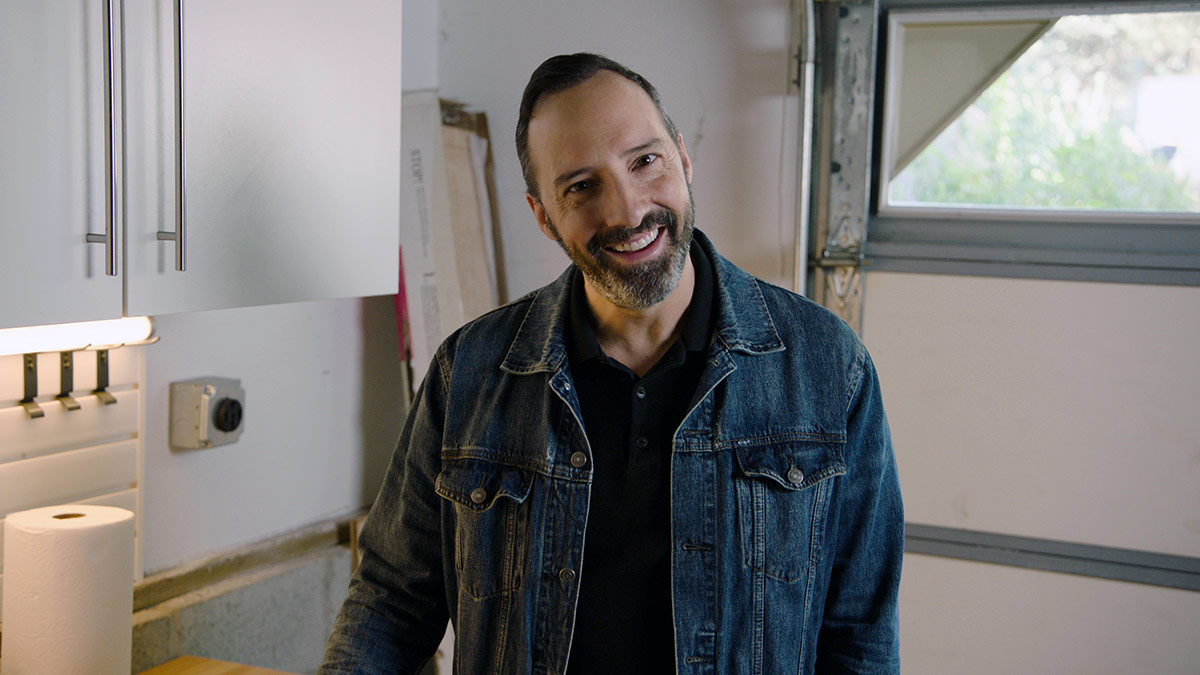 Steve Martin can definitely play the banjo
It was an unexpected treat when Steve Martin and the Steep Canyon Rangers joined us to play the new song "I Can Play the Banjo." Not only did we get to hear great music, but we learned that Steve Martin really can play the banjo. (And yes, he loves it when we say that)

Stephen Merchant recommends staying one full Dwayne Johnson away
Need help practicing social distancing? Tall man Stephen Merchant has a genius idea to make the CDC guidelines a little more accessible.


Auntie Jen joins the Joke-Ha-Thon
Jennifer Garner joined us to highlight some of the incredible, budding comics from this year's Joke-Ha-Thon. And take our word for it, these kids were funny.
Want to get involved? The Joke-Ha-Thon is still on!
Grab your family, write your jokes, and get ready to make an impact for children in need.

Elizabeth Banks explains how Red Nose Day works
While Elizabeth Banks thought a series of complex graphs would work (she does have a Ph.D. in statistics, after all), we thought this video was a bit easier to understand:
Either way, you don't need a Ph.D. to understand where the money goes.
You can learn more about how your donations make an impact right here.

Paul Rudd and Julia Roberts show how your donations are saving and changing lives
While we had a lot of fun during the "Red Nose Day Special," the most important moments of all were when we got to see how the money we give is put to work for the children who need our help most.
During the show, Julia Roberts took a trip to Nevada to see a mobile clinic on the front lines of COVID-19, and Paul Rudd explained we can help feed hungry children in America.
We can't thank you enough for making the NBC's celebration of Red Nose Day truly a night to remember.
Now, looking ahead, our work is far from done.
The most vulnerable children need our help more than ever.
And while there are kids in need, every day is Red Nose Day.
If you haven't yet contributed, and you are able to, please donate now to keep the good going.
Be sure to share that digital Red Nose proudly and know that you're standing with children when it matters most.