Obstacles Students Face Going Back To School
It's that time of year again! Kids across the country are grabbing their school supplies and making their way back into the classroom. 
While going back to school can be scary for any kid, children living in poverty can be faced with unique challenges when returning to the classroom. Lack of access to what children need to succeed – like medical care, nutritious food, and even something as simple as books at home – creates an environment that makes heading back to school tough, and makes reaching their full potential even tougher. 
So, today we're taking a look at these common issues that children living in poverty face, and what they mean when it's time to go back to school.
Starting Behind in Literacy
60% of low-income families in America report that they don't have access to children's books in their homes, according to the IEA Reading Literacy Study. This means that, even before they enter the classroom, many children are starting behind their wealthier peers. For these low-income families, they often have to choose between buying nutritious food, paying bills, or covering their medical expenses. So, purchasing books for their children is not always a priority.
According to The Department of Education, the more a child reads or is read to at home, the more likely they will score 25% higher in reading at school. These kids will also go on to score higher in math and other subjects. Without books at home, it's a real challenge to set up children for success.
Reading comprehension is an essential skill to understand other subjects, and without a solid foundation, students are at risk for falling behind and not graduating. In fact, kids who aren't successfully reading at grade level by third grade are four times less likely to finish high school.
That's the snowball effect that not getting an early start on reading can have on a students' ability to succeed.
With your support, we're bridging the gap for students who lack these essential tools at home to get up-to-speed with their reading. For instance, with our partner Save the Children, your donations are bringing in-school programming to boost literacy growth to children who need it most.
Meet Katlynn from South Carolina.
Katlynn comes from a town where 35% of the children do not read at their grade level... and she used to be one of them.
Back then, Katlynn was reading at more than a whole grade level behind her classmates. Today, Katlynn is scoring perfectly on reading quizzes, which has led her to excel in other subjects — confidence is key!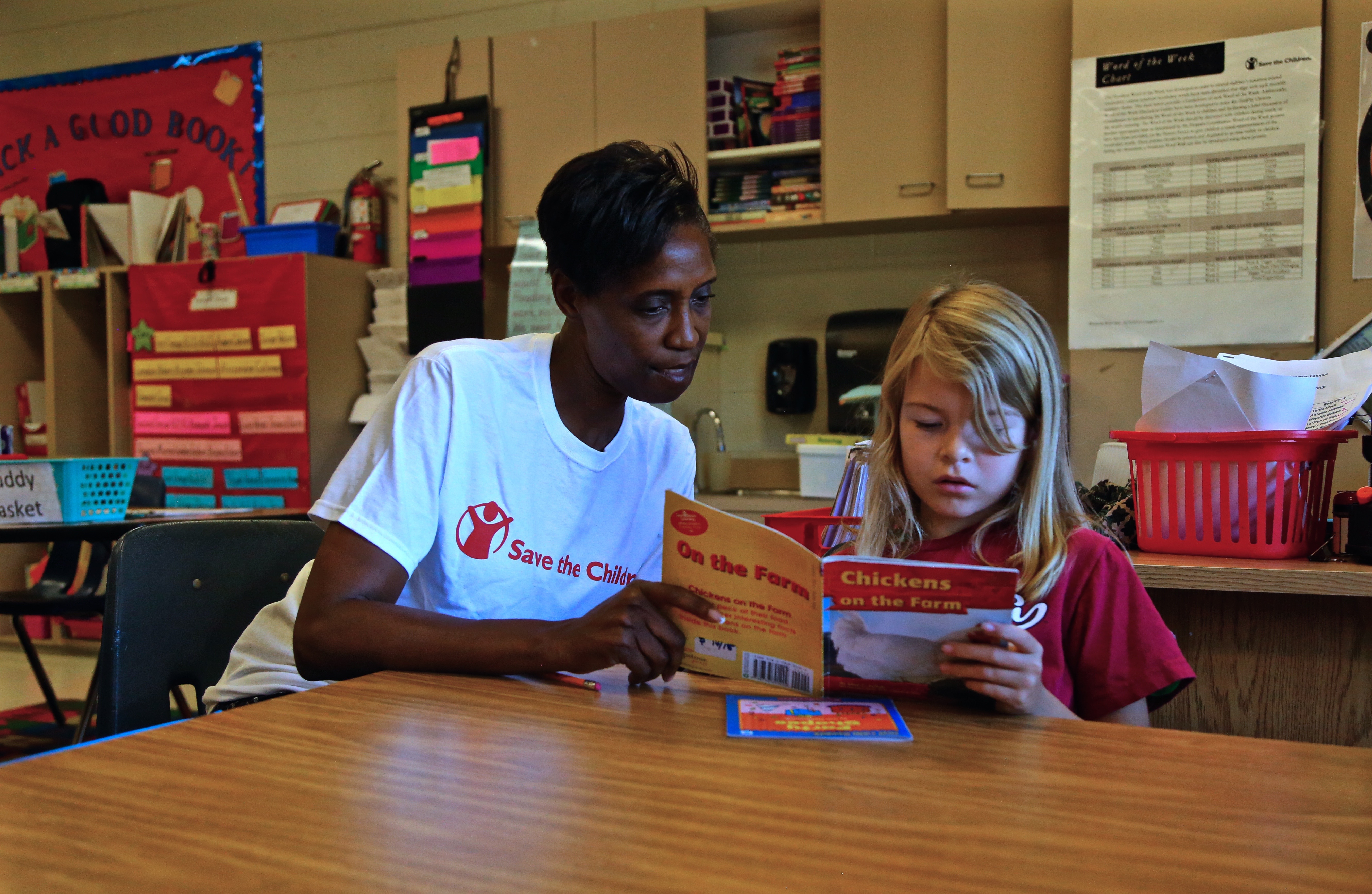 You can learn more about Katlynn and our program with Save the Children here. 
Getting the Medical Care They Need
1 in 4 children who are living in poverty is also underserved in the medical community.
It's no surprise: if kids aren't healthy, they're less likely to realize their full potential in school.
At-risk youth may come from families that don't have access to proper medical services. Whether they lack the funds or lack access to transportation, going to the doctor can easily drop on the list of priorities when a family is struggling to get by.
With our partner Children's Health Fund (CHF), we're bringing medical services directly to children who need attention most. Together, we're able to fund CHF's mobile health units – think of it as a doctor's office on wheels that provides care at the source. There are no limits to where this clinic can go, and it's all thanks to you.
In Nevada, where 22% of children live in poverty, a Red Nose Day-funded mobile health unit is providing quality healthcare to children in need. Take a look:
mobile clinic
News

22 May 2018

This Mobile Clinic is Like Tetris Meets a Hospital, and It's Going to Blow Your Mind

Read more
A reliable source of nutritious food
In America alone, 18 million children experience food insecurity.
Without access to affordable and nutritious food, it can be really hard to concentrate in class. While federal school lunch programs provide free or reduced-price breakfast and lunch during the school week to many children, evenings and weekends are another story entirely. Imagine dreading the weekend, because you know the cupboard are empty.
In partnership with Feeding America, your donations helped support the BackPack Program where kids can grab a bag full of food on Friday afternoons and take it home to their families.
This program keeps kids' bellies filled with yummy, nutritious food and helps improve school attendance. We're so happy to help fill this important gap, and we couldn't do it without you.
Someone to talk to
To overcome these immense challenges, children in poverty need extra support and guidance, but often schools in high-need communities aren't designed to provide it. For these students, a caring mentor can be the difference in whether or not they succeed.
For the past two years, we've partnered with City Year to provide just that – mentors and volunteers through the near-peer program that provide educational and social support in high-need communities in 17 states across the country, the District of Columbia, and Puerto Rico.
A City Year Volunteer can make a difference in a child's life by keeping them focused on tasks for the school year, talking them through assignments, and building confidence every step of the way. The student forms an understanding of their skills, what they can improve, and which subjects they enjoy.
Just take a look at how Danny is thriving with the help of a City Year mentor:
Learning starts in the classroom; but now, thanks to you, kids can take the time to absorb these lessons with the encouragement of a trusted mentor.
How can I help?
So by now, you know that your contributions to Red Nose Day are already at work helping children reach their full potential in school this year. With our grantee partners, we're ensuring that children are safe, healthy, and educated year-round.
Awareness is the first step to change – so share this blog with your friends on Facebook or Twitter, and start a conversation about the different issues children living in poverty face.
Your donations power all the efforts we fund to give children a chance at a better future. So, give what you can. Support Red Nose Day by donating here.
And if you're really ready to roll up your sleeves, get your friends, family, and/or office involved, visit our fundraising page and start your own fundraiser.
On behalf of children in America and around the world, thank you so much for your support.
 - The Red Nose Day Team