Live Every Day Like It's Red Nose Day
Though May 24 is behind us, you can keep changing the lives of children living in poverty. Take a look:
Give a little, get a whole lot.
If you're a fan of celebs like Benedict Cumberbatch or Hugh Grant (and who isn't, really?) or shows like Mamma Mia!, School of Rock, or The Crown, you should jump on the Red Nose Omaze train, STAT. Whether you want to dress like a Spice Girl or party like a (School of) rock star, every donation to Red Nose Day through Omaze not only gets you access to incredible prizes – it helps keep children safe, healthy, and educated. A win-win situation for everybody! Head here to get started.
When you donate a photo, Johnson & Johnson will donate a dollar.

Who knew that helping others could be so easy (and free)? Our partner Johnson & Johnson created an ingenious fundraising app called Donate a Photo. Simply choose Red Nose Day as the charity you want to support, then upload or take a picture. For every photo you submit, Johnson & Johnson will donate $1 to Red Nose Day. You can donate a photo once a day, every day. Download the app now in the Apple or Google Play store.
Help someone achieve their fundraising #GOALS.

Fundraisers don't end on Red Nose Day, and so many of our dedicated supporters are still raising money! Pinnacle Hotels USA is only $544 away from their goal of $2500. A generous company match will double that number!
Teen phenom Jorge Rodriguez is only $1384 away from his ambitious goal of $5k, in honor of his own birthday. And the workplace of Phoenix CSC is only $424 away from their goal of $3500. Take a moment to help out these fundraisers by donating a few bucks. You'll make their day, and help end child poverty at the same time.
Or start your own fundraiser!
Red Nose Day happens once a year, but fundraising happens all year round. When you bring your school, workplace, or community together to raise money for children in need, you have a good time while spreading good throughout the world. Start planning your fundraiser now or set up an online campaign in minutes!
Keep spreading the ❤️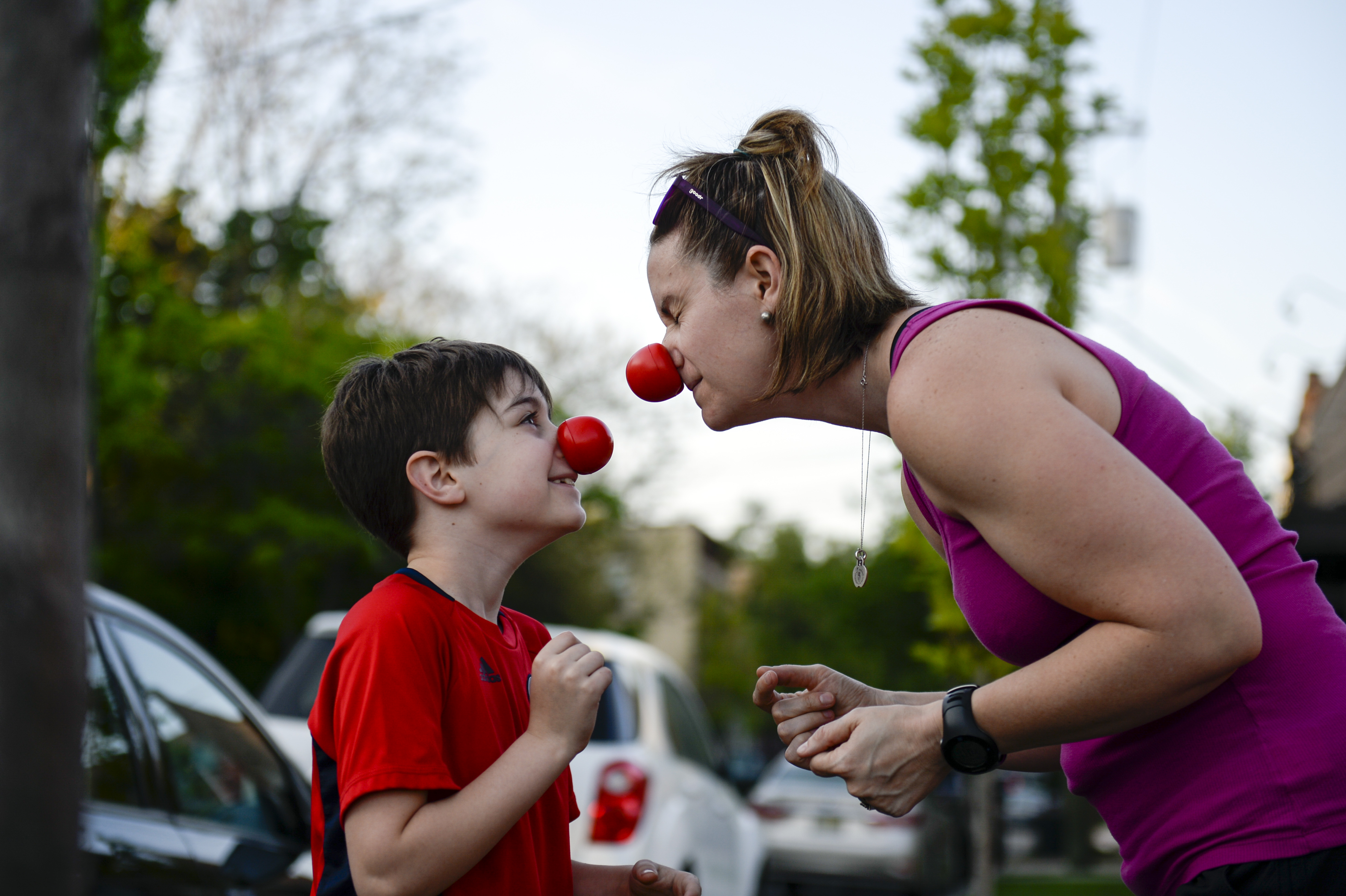 Every time you share a pic of yourself in the Nose, or use the hashtags #RedNoseDay and #NosesOn, you're helping to spread awareness of the Red Nose Day cause. It's a simple and effective way to keep the momentum going well after Red Nose Day!
Get on the list. Sign up for updates.
Don't Miss Out!
Sign up for the latest Red Nose Day news and updates.