The Best Zoom Backgrounds for Video Calls [Free Downloads]
With many Americans continuing to stay at home amid the COVID-19 pandemic, a lot of us have become all-too-familiar with the video conferencing service Zoom. From work meetings to virtual birthday parties, Zoom has helped bring us closer together while we remain apart.
Whether you want to hide your messy room, pretend you're on a tropical vacation, or even put yourself in a scene from your favorite TV show, Zoom's background feature can really come in handy. If you're a regular Zoom user, there's no doubt you've used these before.
All users have the ability to upload their own images to be used as Zoom backgrounds, and options have really proliferated. With so many options and scenarios to virtually place yourself in, you might be wondering which backgrounds are BEST?
Easy.
Red Nose Day has the best Zoom backgrounds, obviously!
We sincerely hope you're as excited as we are to show your support for Red Nose Day in a whole new way. If you've already unlocked a digital Red Nose by donating and shared it all over your social channels, a Red Nose Day Zoom background is the next step in spreading awareness and raising funds for children living in poverty.
Just download your favorite Red Nose Day Zoom background(s) below, upload it to your Zoom account, and add a little zest to your next video call.
How to add a Red Nose Day virtual background to your Zoom
Need a little help? We got you.
On the Red Nose Day background of your choosing below, right-click on the image and select "Save As" and save to somewhere convenient on your desktop computer

Log into the desktop client for your Zoom account

Go to settings (located at the top right corner)

On the left bar, click "virtual background"

On the bottom of the preview screen, hit the "plus" button

Upload all the Red Nose Day Zoom backgrounds

Take screenshots of you and your friends using them and share them with us!


Here are the best  Zoom backgrounds!
Just look at these incredible designs!
You can hangout with Red. AT HOME! Finally, you can come up with fun nicknames for each other, like "Big Red" and "awesome Red Nose Day supporter."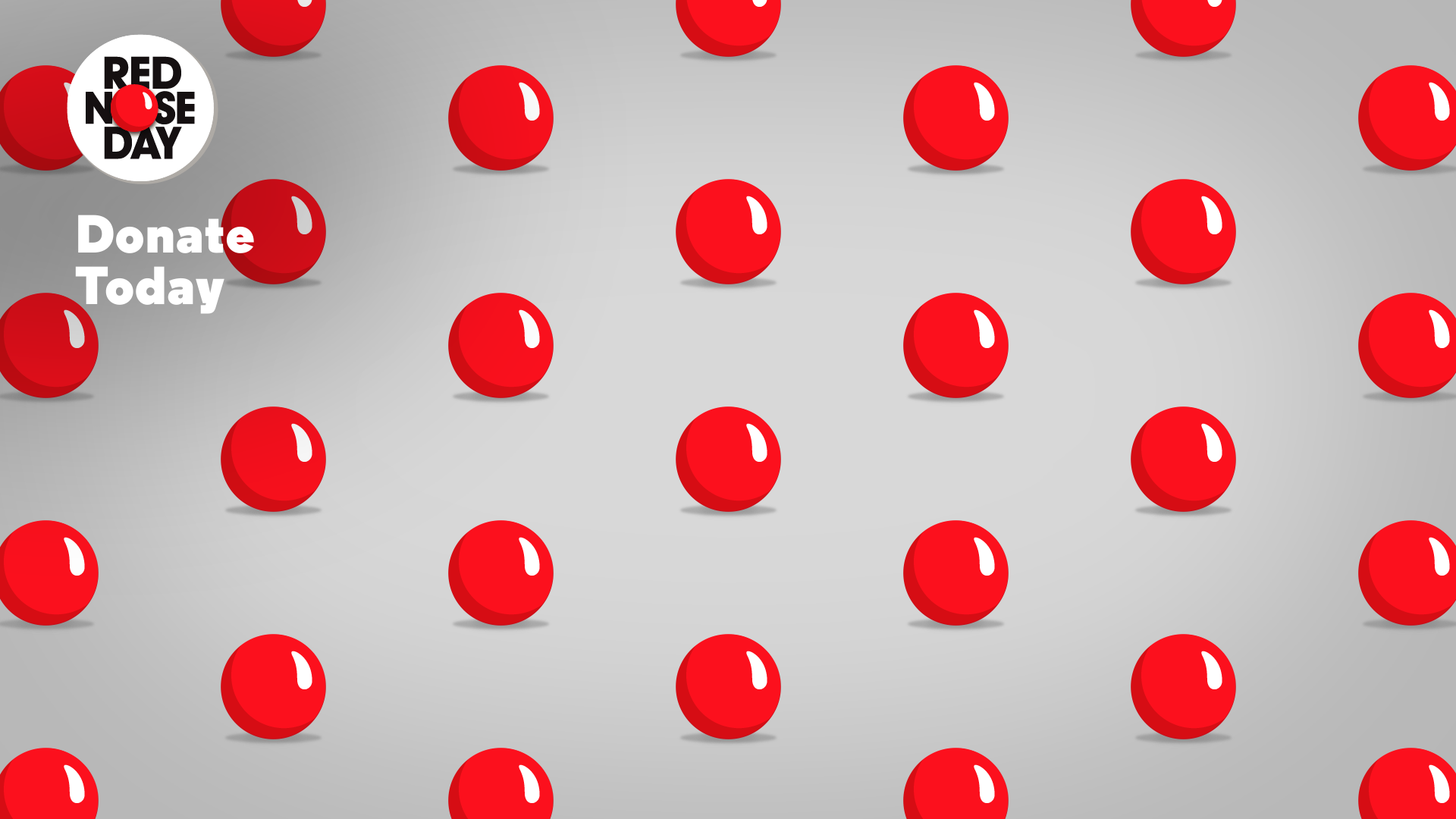 It's like a sea of Red Noses. The Red Nose Sea.
 
Felt cute, might donate later.
 
Red Nose Day but make it abstract.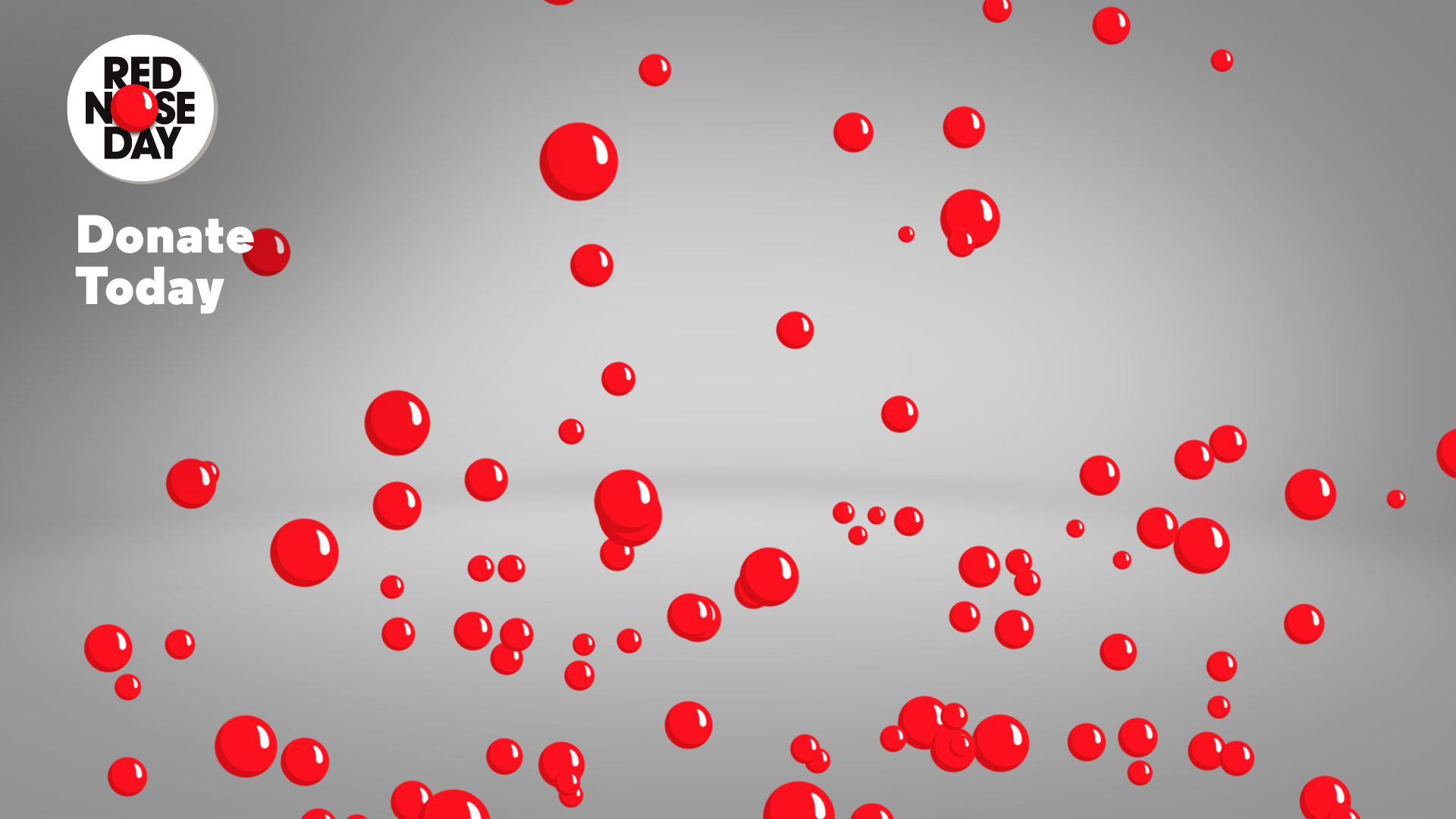 Red Nose Day but make it abstract with more Red Noses.
 
Anyone else getting Jackson Pollack vibes? Anyone???
And there you have it! Be sure to snap some pics and share them on social, tagging @RedNoseDayUSA.
We love you!